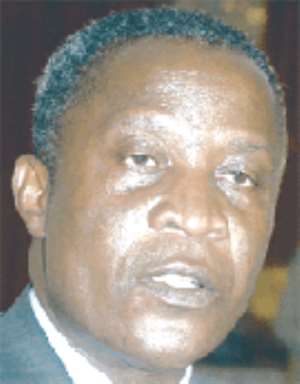 The New Patriotic Party (NPP) has elected 46 year-old Kwame Anyimadu-Antwi as Member of Parliament for Asante Akim North, following the passing away of the incumbent MP, Mr Kwadwo Baa-Wiredu, three weeks ago.
At the Party's primaries held at Agogo on Sunday, Mr Anyimadu-Antwi, a lawyer, polled 123 votes out of 149 ballots cast to beat his only challenger, Mr Isaac Kwesi Hammond, a business consultant.
The delegates, most of whom were clad in red and black attire, cast their votes in a peaceful atmosphere but amid heavy security presence.
Prior to the election, Mr Robert Yaw Amankwah, Ashanti Regional Chairman of the NPP, called for unity and urged the two candidates to accept the results in good faith in the interest of Party unity.
He said the late Mr Baah-Wiredu, who was also the Finance Minister, was peace-loving and a unifier, hence the Party should keep together in his honour.
The declaration of the results by Mr Mensah Bonsu, Asante Akim North Municipal Electoral Officer, was greeted with spontaneous jubilation during which Mr Anyimadu-Antwi was carried shoulder high by his supporters.
In his acceptance speech, Mr Ayimadu-Antwi called for a united front.
Mr Hammond pledged his support to Mr Anyimadu-Antwi saying it was necessary to ensure that the seat was retained by the NPP.
Mr Baah-Wiredu who held the Asante Akim North parliamentary seat since January 1997, died on September 24 in a South African hospital after a short illness.