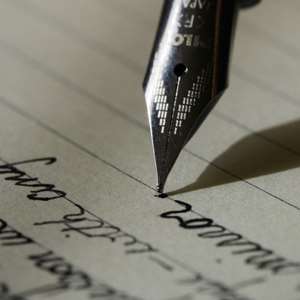 Receiving money from the government and quasi-government sources in Ghana has always been seen as a difficult task, especially when it comes to End-of-Service benefits.
Many workers and their dependants dread this period of their lives and wish it never comes.
Talk to beneficiaries of Cap 30 and the Social Security and National Insurance Trust (SSNIT) Pension Schemes, and many will tell you of the experiences they went through before receiving what was due them.
My experience with the SSNIT scheme (and I believe the same can be said of other schemes) confirms that delay in processing and payment of benefits persists, and it is one of the most worrisome problems claimants encounter.
The reason for this delay is, however, not far-fetched. That could be a lack of adequate and reliable information on many contributors and their dependants to facilitate payment.
SSNIT Pension Scheme
The SSNIT Pension Scheme is Ghana's foremost pension scheme and is a social insurance scheme providing income protection for workers in both government and private sectors as well as for those in the informal sector (who voluntarily choose to join).
These income earners, having signed on to the scheme, together with their employers, contribute 17.5 per cent of their declared monthly incomes to a common fund, the Social Security Fund.
Contributions and returns on investments so received into the fund are then used to provide for members who fall due for benefits as prescribed by PNDC Law 247 (the legal framework by which the scheme operates) and general costs incurred in administering the scheme.
In return, contributors are rewarded with life-long part replacement of their lost incomes in the form of monthly guaranteed pensions when they grow old or are declared permanently incapacitated (by qualified health personnel) and in both cases, are unable to work to earn incomes anymore.
 However, one-time (lump sum) payments are made to dependants of members who die, while still working and pensioners who die before the age of 72.
For now, it is clear that through SSNIT's financial contributions to the National Health Insurance Scheme (NHIS), active contributors and SSNIT pensioners can enjoy an additional benefit from free medical care at designated NHIS health facilities.
Addressing delays
Identifying delays in the processing and payment of pensions is a serious drawback to the effective administration of the scheme.
In 2002, SSNIT unveiled a strategic plan, in which it sought to address the problem.
It tasked itself to reduce the time it took to process pensions from 46 days to 21, by the end of the plan period in 2006.
To enable it meet this target, it introduced a number of measures, including cleaning up of data on contributors who were 54 years and above, mass distribution of contributors' statements of account, re-focusing its field operations to update of members' records (rather than collection of contributions from employers) and improving its information and communication technology (ICT) system. It also re-engineered its claim processing procedures.
However, information available does not seem to support the fact that the problem is over yet.
It is the belief of this writer, therefore, that the active involvement of contributors in matters relating to their records would go a long way to solve the situation.
Causes of delay
First, it must be remembered that the scheme, being national in character, has a large membership (of over one million), with many having almost similar biological and financial data, i.e. names ,gender, dates of birth, parents' names, home towns, and income levels. Some have a combination of some of these data and work at the same workplaces at the same time and many other interesting information.
Again, it takes a long period of membership (except in some cases of death before retirement and invalidity), averagely 20 years, for one to qualify to access pensions, a period within which a lot of changes could have occurred in the life of a contributor.
 A combination of these factors demands that the information SSNIT has on the individual member at any point in time should be nothing, but accurate and complete to enable prompt payment to be done.
Yet, there are only a few employers and contributors who take personal interest in their records with the SSNIT.
Records
Records on individual members of the scheme is the most important single determinant of how fast one can access their benefit from the SSNIT, upon application.
But it must be pointed out that the business of obtaining good records on members rests not only with SSNIT, but also with both employers and employees (contributors).
Employers and EMAR
It is against this background that employers have been invited to embrace the newly introduced Employer Member Account Reconciliation (EMAR), on which seminars have been organised for its introduction.
The idea of SSNIT delivering monthly bills to employers at their known addresses is a novelty, which should adequately prompt employers to live up to their obligations under the scheme.
They would be required to register their companies and all workers employed therein with SSNIT and promptly pay monthly contributions due.
SSNIT insists that contributions should be based on the existing minimum wage, and not as currently pertains where some declare incomes as low as GH¢4.00.
Not only that, employers would be required to accompany all payments with valid contribution reports, detailing how SSNIT should distribute among the respective workers the amounts paid.
They would be expected to provide in the reports the names of all their permanent and temporary workers, their social security/reference numbers, staff numbers, gross salaries, five per cent, 12.5 per cent and the total 17.5 per cent as appeared in employers' salary books.
The new system obliges every employer to keep salary books from which the reports would be compiled.
More importantly, employers would be expected to react quickly to the bills given them by approaching their respective SSNIT branches for reconciliation of amounts debited to them.
They would be expected to inform SSNIT of the names of all newly employed workers and their financial details as well as of those who have disengaged any other relevant information agreeable to the two parties for the smooth running of the system.
If employers dutifully follow these simple requirements, they would be doing their workers a lot of good in ensuring that their workers' financial records are intact with SSNIT.
Employees/contributors
Besides SSNIT and employers, contributors are the next most important players.
Newly employed workers are required to contact the SSNIT office near them for registration. Only true and accurate information about themselves will be accepted during registration, after which they will be provided with social security membership cards bearing their individual unique account numbers.
They are obliged to show their cards to their existing employers and new ones.
When a card is lost or misplaced, it must be reported to the nearest SSNIT branch. Under no circumstance should registration for another number be allowed.
Changes in names and of dependants must be reported to SSNIT as they occur.
Statements of account obtained from SSNIT must be properly studied and amendments made whenever necessary.
Beneficiaries and guarantors under the Student Loan Scheme must ensure that their loans are repaid before applying for social security benefits.
At this stage, it could safely be assumed that one's financial and bio data are good for smooth claim processing.
Applying for and receiving a benefit under the scheme could be as easy as ABC, provided that all the above-mentioned details are right about the claimant.
Claimants are advised to file all applications at a SSNIT branch near them and are not obliged to be accompanied by any third party.
Old-age pension/lump sum benefit
Contributions of 240 months and more enables one to enjoy at least a reduced monthly pensions from that age.
 Full pensions are paid at age 60, after a minimum contributions of 240 months have been made.
Whether for lump sum or pensions, one only needs to call at the SSNIT branch three months before retirement with his/her membership certificate (MC), a letter from the employer and two recent passport-sized pictures.
The member would be made to complete an application for pension and an update of beneficiary nomination forms.
After the payment of the last salary by employer, SSNIT then computes and pays into the member's given bank account, the amount due him/her.
Invalidity pension
The qualifying conditions for invalidity pensions are equally simple. One should have been a member of the scheme for at least three years.
Within the past three years, one should have made an aggregate of 12 months contributions and has been declared permanently incapacitated by a qualified medical doctor.
A medical board's acceptance of a member's invalidity enables SSNIT to put one on life-long monthly pensions.
Documents needed for this claim include your MC, letter from an employer, medical certificate on your illness and two recent passport-sized pictures of claimant. Members are advised to initiate claims as soon as their doctors declare them so.
Survivor's lump sum benefit
This benefit, paid to dependants of deceased members and pensioners who die before they are 72, could be claimed with ease.
First, the deceased must have had contributions in his account or was on monthly pensions.
What dependants (and any member of a deceased member's family) need to do is to report the death at a SSNIT branch near them with documentary evidence of death.
This could be in the form of medical reports, death certificates, burial permits, affidavits by heads of deceased member's family and village chiefs and letters from employers.
Please, note that letters of administration from the courts is not a necessary requirement, and dependants need not go for them.
The deceased's MC, if traceable has to be presented alongside the afore-mentioned documents. SSNIT will then properly identify nominated dependants, process and pay the benefits to them.
Here, it must be made clear that many claims remain unpaid, because SSNIT does not have reliable nominees to pay to.
Current members and pensioners are, therefore, reminded to update their records as often as there are changes in their relationship with members of their families.
The journey to receiving your benefits without sweat starts today.
 You and your employer must take keen interest in the information you provide SSNIT.
Register now, ensure your employer pays your contributions regularly and submits accurate records about you to SSNIT.
Maintain the same date of birth with both the SSNIT and your employer, settle your student loan indebtedness and update your personal records regularly.
When you follow these requirements diligently, your benefits will be accessible to you in a very short time.
By Eugene Amponsem Boakye