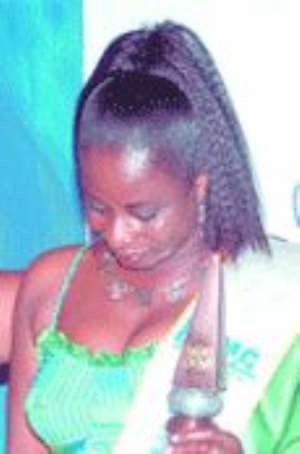 The Chief Executive Officer of Premier Productions, Nana Adwoa Awindor, has urged the government to be attentive to Ghanaians living abroad to enable them to invest their savings in the country.
According to her, since they contribute the third largest cash inflow to the country there is the need to support them in investments they intend to pursue.

Nana Awindor made the call at the opening of African Queen Lodge, a hospitality facility located on the Spintex Road in Accra, last Sunday.

The lodge, which has nine furnished rooms with modern facilities, a mini bar and restaurant, renders day and night services.

She observed that many Ghanaians living abroad were not willing to invest in the country because they had either been duped by some unscrupulous locals or did not seek the right advice to enable them to contribute their quota to national development.

Nana Awindor, therefore, lauded Mr Eddie Nyarko, the Chief Executive Officer of African Queen Lodge, for investing in his homeland despite all the difficulties, and especially at the time when there are calls to promote tourism.

Mr Nyarko, for his part, expressed his appreciation for the support he had received from many Ghanaians since his return from the United States of America.

He urged Ghanaians to be honest when dealing with those living abroad because they have a lot to contribute to the development of the country.

The General Manager of Hot FM, Adakabre Frimpong-Manso, did not mince words while urging the government to discharge its responsibilities to citizens.

He said if the government laid a good foundation, many Ghanaians living abroad would easily invest in the country and added that the growth of the hospitality industry in the country would mean more job opportunities for Ghanaians.

Nana Oslofo Sipi Bekoe I, Akwapim Obomase Nkoguahene who chaired the function urged people to patronise the lodge.

Story by Matthew Odartey