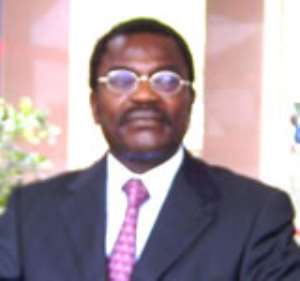 The Bank of Ghana says it will not extend the December 31, 2007 deadline for the use of the old currency as legal tender.
The Governor, Dr Paul Acquah, has therefore charged the public to avoid any inconve¬nience and use the remaining two weeks transitional period to change any old notes and coins.
"The old notes and coins will cease to be legal tender. However, they can still be changed at any bank, rural bank and savings and loans company before getting value for them for trans¬action," Dr Acquah stated at the weekend at the 2007 Annual Bankers Dinner organised by the Chartered Institute of Bankers, Ghana in Accra.
The redenomination of the cedi was announced by the Governor at last year's annual Bankers Dinner. The exercise itself started throughout the country on July 1, 2007 pegging an old currency value of ¢10,000 to a new currency of GH¢1.
Dr Acquah acknowledged the cooperation and overwhelming support of the banking industry and other stakeholders as well as the general public to the re-denomination exercise.

The governor explained that the need to raise the bar on the minimum capital requirement of banks was to prepare the financial sector for the opportu¬nities and challenges that would come with the deepening economy.
"The capitalization will increase the ability of the bank to broaden the scope of intermediation and capacity to support a growing and diversified loan portfolio in the context of finan¬cial stability," Dr Acquah stated.
He added the sector would also be supported with modern and safe payments and settlements infrastructure to better position the industry to lead the growth, process in the next 50 years.
The governor enumerated a number of factors, activities and successes that underscored the fact that the country's economy and finances were on the ascendancy and integrating fast into the global financial system as an emerging market.
He said the economy was growing and becoming increasingly complex and high value financial transactions were likely to result in the near future.
"A dynamic growth oriented financial system must be strong, well capitalized and effectively supervised within a friendly regulatory environment in accordance with international best practice," he stated."

Dr Acquah said the central bank would continue with the reforms in the financial sector as they provided the necessary foundation on which the econo¬my would become the financial centre in the West African sub¬-region and launch into global competition for savings and investments.