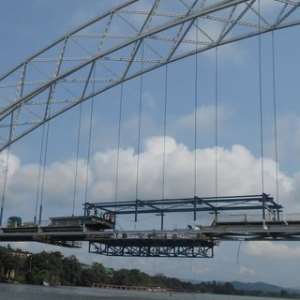 Many road projects in the Volta Region were either completed or were being worked on when President Mahama left office. The Eastern Corridor Project progressed. The Asikuma Junction - Have, Dodo - Pepesu to Nkwanta, Nkwanta - Oti Damanko section was under construction. Others include Kete Krachi to Buya, Ho - Fume, Kpando, Worawora - Dambai, Bame - Dzolokpuita - Kpedze, Ho - Adidome, Metrikasa - Havedzi and Gwolokwati - Wli - Hohoe Roads.
An additional 97.3 km comprising the Kpando - Alavanyo, Kpeme - Nkonya Gbi Wegbe, Aveti - Logaba, Alakpeti - Anfoega - Akukome - Aveti, Dalive - Agortage, Dove (Atitepkpo Junction) - Mepe, Dove Junction - Dove - Aveyime, Dodi Papoase - MensahKrom - Asuboi, Dapaa Junction - Pampawie - Ahamansu, and Tadzeva - Davego - Agorve Junction were also ongoing.
What's more, rehabilitation of roads in the Ho Municipality including the access road to the University of Health and Allied Sciences were also ongoing.
The Kpando Town Roads were rehabilitated. The Juapong to Fodzoku to the Akuse Dam road and the Sogokope to Battor road was completed. The Juapong to Abutia to Sokode was ongoing. and the Hohoe Town Roads were also under construction
Anthony Obeng Afrane