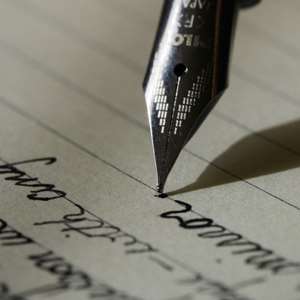 Countrymen and women, loyalists and opponents A little over a week ago I nearly died whiles doing one of the things I enjoy most – traveling. I was on very important journey, fully-sanctioned by the state: I was going to the Sudan for my fellow African leaders to pat me on the back for not being like Jerry Boom. These days getting patted on the back is known as "peer review", you know.
Well, I didn't have a plane of my own to take me to the Khartoum peer review. Since there is so much madness in Sudan, there are hardly any commercial flights into that country and so I couldn't travel first class on BA as I usually do. One of the most flamboyant leaders on the continents, Libya's Gaddafi had pity on me and decided to lend me an aircraft. After profusely thanking him for the offer, I boarded the plane with my entourage, which, as usual was very unnecessarily large.
We were cruising in midair when disaster almost struck. Countrymen and women, the plane started behaving funny. Its engines started making some "nika-nika" noise. I had no choice than to panic. I nearly soiled myself with piss and poo as I stared death in the face. For a moment, I thought that Gaddafi had plotted with Jerry Boom (they are friends, you know) to have me killed in midair. It was just a thought but it has still not gotten out of my mind as I try to put the near-disaster behind me. Anyway, by God's saving grace we made an emergency landing in Gaddafi's backyard to our utmost relief and no one was injured. The next day, they gave us a new plane which took as to Sudan, where I duly got patted on the back for all my democratic 'incomiums' I have achieved for the people of Sikaman.
I have returned safely to Accra and I am already making plans for my next journey abroad. I need to reward myself for delivering an impressive state of the nation address. I am not going to abandon my hobby of traveling because of the little fright in Libyan skies. I will continue to enjoy traveling for as long as I remain the excellent one of Sikaman and for as long as I do so at the expense of the state. As I plan for my next expedition abroad, there are one or two issues I think I need to discuss with you.
Simply put: I urgently need a presidential jet. I know we already have two presidential jets – including the expensive Gulfstream III jet Jerry Boom and his cronies bought just a few months before I became president. The other jet, also known as "the flying coffin" is just that. It is my intention, therefore, to avoid flying on both jets as much as possible. Pride will not allow me to fly on the Gulfstream. Remember, I called Jerry Boom and members of his government all sorts of names for being so extravagant to buy a presidential jet when many people in Sikaman cannot even afford a 15-kilometre 'trotro' ride to school or work. You may be aware that we've finished paying for the jet and it is now parked among the air force fleet – just standing there like a baobab tree. But I am never going to use it. I'd rather hitch-hike to London or Abuja than fly on a plane whose acquisition I scorned, criticized and condemned. Please, let my refusal to fly on the Gulfstream go down in your books as one of the dumbest decisions I took whiles in office. I don't care. I know you are not convinced by my excuses for refusing to fly on them. But am not going to stop using the same excuses over and over again: the Gulfstream being too small for me to travel on. Indeed, it's small but that doesn't make it un-flyable. It can fly and carry a reasonable number of people, if I were humble enough to renounce my criticism of its purchase and reasonable (or sensible) enough to travel with a smaller delegation, dropping all concubines and other non-essential underlings. But since humility and reasonability do not come into play when I am pitted against Jerry Boom, I can proudly say that I will never fly on the Gulfstream.
As for the flying coffin, the least said about it the better. It's like one of those old 'trotro' buses that ply the Circle-Kaneshie route in Accra. It has outlived its useful lifespan and it is so ready to be taken to the garbage dump. Even Osama bin Laden's terrorists will not dare to hijack a plane like that. It amazes me that the 'flying coffin' still passes the air-worthy test and is still being allowed to fly. I'd rather jump from the roof of the Trust Towers than fly on that plane.
Having rejected both the Gulfstream and the "flying coffin", I have been traveling commercial for quite sometime now. But I don't feel as presidential as I should when I travel on, say, BA. I think that the best thing for me to do is to ask for a jet of my own. But I am shy. I have no justification to ask you to buy a new jet when there is one standing in the hangar unused. It wouldn't make sense for me to ask the nation to spend millions of dollars on a new plane when I have already allocated 30 million dollars for the construction of a palace for myself. I need a new plane but I won't ask for one. If I do I want you to reject it with all the vehemence you can muster.
There is one favour I'd ask of you though. Please, pray for me. Pray to God and ask him to help me get rid of the demonic pride that has prevented me from flying on the Gulfstream. I need to get rid of this pride and muster the courage to just decide that I will fly on the smaller (yet safer) Gulfstream jet even though it was purchased under shady circumstances. Your prayers will stop me from causing financial loss to the state – yet again. Whiles you are at it, please tell God that I need new excuses to travel.
Excellently yours,
J. A. Fukuor [email protected]