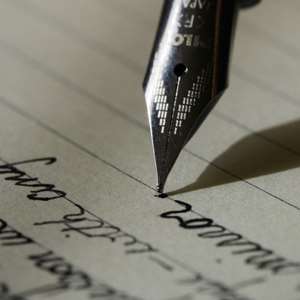 If there is any area that Ghana can boast of in its decentralisation experiment, it is in the area of Administrative Decentralisation. The Coordinated Programme of Economic and Social Development Policies 2017 – 2024 puts it this way, "Although progress has been recorded, especially, in Administrative Decentralisation (emphasis mine), major challenge exists in the area of fiscal decentralisation." While recognizing this progress in administrative decentralisation, the government committed to further deepen administrative decentralisation in this same document which "outlines" the "vision" of the president.
Surprisingly, instead of deepening administrative decentralisation, there are rather a series of actions by the Local Government Service that are rather reversing the gains made in this area, something the current regime lamented when they were in opposition. The gains made over the years in this area are what I called "finished business". These reversals are happening under a "Chief Executive Officer (CEO)" of the Service who preaches that there are some "unfinished business of decentralisation", and under a government that came to power with a manifesto that said it will "review the Local Government Service regime and practice to ensure that the local level action is not stifled by top-heavy bureaucratic institutions, especially in recruitment and procurement, against the background of seeming scheme of re-centralisation (emphasis added) under the recently established Local Government Service." In my first ever published article titled "Desecration of the Local Government Service", I already wrote about the re-centralisation of postings for "Acting Assignments" – taking that role from the Regional Coordinating Directors and its attendant problems. This write-up is about the re-centralisation of recruitments and promotions.
To get an idea of how the tide in administrative decentralisation is being speedily reversed, it is important to appreciate where we were in this journey. Before the creation of the Local Government Service in 2003, the local government system, as we know it today, was under the management of the Civil Service. Then came the Civil Service Performance Improvement Programme (CSPIP) implemented from 1994 - 1998 (a DFID funded initiative). Among the many aims and objectives of the programme, one was to decentralise central authority over certain personnel functions. So by 1997/1998 thereabouts and after, Metropolitan, Municipal and District Assemblies (MMDAs) and others MDAs were doing some appointments and promotions for certain categories of staff – drivers and other auxiliary staff. So, for example, it is common to see drivers who were appointed during those periods and still in this service having appointment letters that were issued and signed by their respective MMDAs. This "administrative decentralisation" was to be taken even further with the Office of the Head of Civil Service issuing guidelines on 30th August, 2001 assigning "Appointing/Promoting Authority" to District Coordinating Directors for Category "C" (Middle level management) and "D" (Junior support services) staff in District Assemblies and decentralised departments but as to whether this happened would be a topic for another day.
This was the case largely until 2017. For instance, when some districts were created and inaugurated in 2012, each of these new MMDAs were given ten (10) junior support staff to recruit to augment their junior staff numbers. The only role the Local Government Service Secretariat (as it was then) played was to seek for financial clearance from the Ministry of Finance for the intended recruitments. This was done without any hitches even at a time when many of the MMDAs did not have dedicated Human Resource Officers. Today, with "Human Resource Departments" in all districts and regions, drivers and other auxiliary staff are recruited at the Office of the Head of Local Government Service (OHLGS) and then posted to the districts. Typical case of "one-step forward; two-steps backward"! The OHLGS today seems to be behaving as if it is infallible and omniscient in these processes yet we were all in this service when this year some people were recruited and reported for work but were later called back and letters of appointments retrieved for reasons many are yet to ascertain. It is definitely not the first, some years back similar things happened with people some dubious qualifications given appointments – this many rumoured was the reason for the certificate verifications in the service somewhere in 2017.
As if this recruitment re-centralisation was not enough, staff of the service woke up to a later dated 3rd February, 2022, once again centralising promotion interviews that were comfortably being handled by the Regional Coordinating Councils (RCCs) in the name of "Standardization" and "quality assurance". Many are those in the service wondering whether this is another scheme to create more avenues to "extort money" from staff in the name of "interview preparation" as reported by The Fourth Estate in their news item dated 9th March, 2022 headlined "Local Government Service charges workers Gh₵6,000 each for interview preparation". We wait to see! But it is mindboggling that an entity that complains that it has no money to pay for the sitting allowances of interview panel members for a Public Service Commission (PSC) interview for its staff and charges staff for the interview, will now turn around to burden itself with this re-centralisation move, with its potential to further also burden staff in terms of traveling and accommodation costs. More troubling is how the Local Government Service Council got convinced to bless such a re-centralisation proposal as the letter indicated.
Surely, it is a good thing to seek to ensure "standardization" and "quality assurance" in promotion interviews in the service. Do not get me wrong. But the question that begs for answers on the lips of many is, should that quest lead to re-centralisation? Are we saying that since the creation and operationalization of the Local Government Service and before, all the interviews for promotions from Assistant Director I and its analogous grades to Deputy Director/analogous grades were not "standardized" and "quality assured"? Jesus! Twenty-one (21) years ago, a Central Management Agency - the Office of the Head of the Civil Service (OHCS) – as part of Ghana's decentralisation drive, saw the need to assign "Appointing/Promoting Authority" to Regional Coordinating Directors for staff category "B" (that is, Deputy Directors and analogous grades per the Conditions of Service for the Local Government Service), but today, under the Local Government Service, Regional Coordinating Directors (and for that matter Regional Coordinating Councils) are not fit to even organise ordinary promotion interviews and send the results to OHLGS for approval. Readers should note the difference between "Promoting/Appointing Authority" and simple organisation of promotion interviews under the Authority of the OHLGS as pertains currently – which is being taking away, anyway. Interestingly, the letter says the council "resolved that effective March 2022 promotion of Assistant Director I and analogous grades to Deputy Director and analogous grades be coordinated by the Office of the Head of the Local Government Service (OHLGS)…" Yet, in all sincerity, this is what OHLGS currently does – no promotions takes place without their scrutiny of documents before interviews and approval of results after interview and one wonders what the OHLGS means by "be coordinated" in these circumstances. But the real message is in the penultimate paragraph where it is said that "I am to inform you that the OHLGS will conduct such interviews (emphasis added) twice a year."
As indicated before in the "Desecration of the Local Government Service" article, this "resolve" probably forced down the throat of the Local Government Service Council, was taken at whim without recourse to existing protocols of the service. All the protocols of the service appear to be gathering dust and the only time they are brought to life is when a staff falls foul of their tenets (and must have bruised the ego of powerful men) as if they were developed for disciplinary purposes only. The Human Resource Operational Manual for Metropolitan, Municipal and District Assemblies which the Service spent scares resources (which obviously had alternative uses then) to develop in 2013 states in section 5.1.6.6 (a)(iv) that "In order to ensure uniform standard (emphasis added) assessment of Category 'B' and 'C' candidates, Promotion Assessment Interviews SHALL (emphasis mine) be organized at the regional Headquarters at the instance of the Regional Coordinating Directors." This provision by all readings, is completely at variance with the content of letter no. OHLGS/FC/45/09 dated 3rd February, 2022 but in a service where it now seems everything goes and nothing matters like "Kokofu ball" (football without rules), I, and the many others, worried about the current happenings in the service can only wait to see. Shalom!