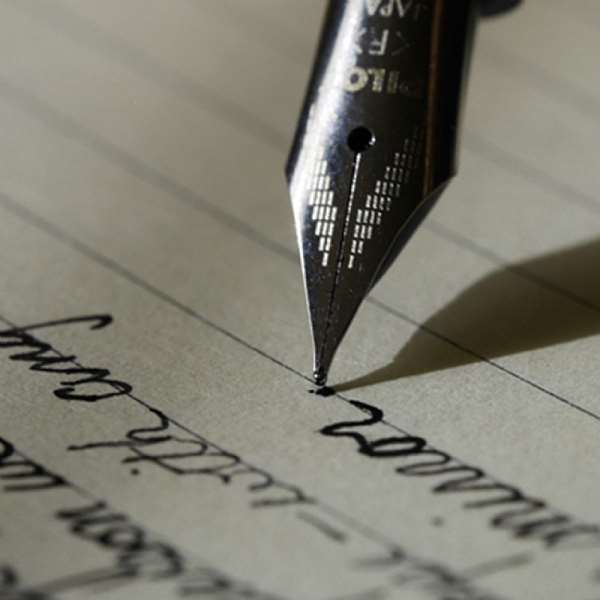 Countrymen and women, loyalists and opponents, About two weeks ago we launched a new national carrier – GIA. The airline is all set for business and its managers are optimistic that they will start making profits soon. I hope so. I don't want another Ghana Airways on my hands and I have ordered all those involved in "nursing" the new carrier to do the right things – always.
After their maiden flight to London, I called up the managers of GIA and wished them the best of luck. You remember that maiden flight (to and from London) was not without incident. First, I was so annoyed to see so many ministers and other government officials on board – for no apparent reason. For most of them there was an opportunity to travel free of charge and they wouldn't miss it for all the glasscutters in Kintampo. Take I.C. Quaye for example. He has not been able to explain why he went to London on that maiden flight. But he was the first to scream "sabotage" when GIA seemed to be going the way of Ghana Airways. If you didn't know, GIA's maiden flight was delayed for about three hours in Accra. Apparently, the aircraft's luggage compartment had not been properly fixed – or something like that. And when everyone was wondering whether the baby would grow into a time-conscious, customer-friendly, first class carrier, I.C. Quaye was there to explain that the baby's first missteps were caused by saboteurs. He believes in conspiracy, doesn't he? He has forgotten the schools he attended for his banking qualifications and he even blames his "forgetfulness" on saboteurs.
Anyway, after the delays, the maiden GIA flight took to the skies boldly displaying our national colours. I am glad that the red, gold and green are back in the skies. I am happy so far with the work the new airline's management team has done to prepare itself and its staff for the new aviation era they are ushering our country into. Whether they fail or not depends entirely on them. I pray for their success, though. Because if the airline does not collapse, I will always be remembered as the excellent one who made it all possible. It would be one of my most enduring legacies. That's why I have decided to publicly give the airline's management some advise in addition to what I have already given them in private.
I want GIA management to put up "Remember Ghana Airways" posters in all their offices. This is meant to remind staff about the embarrassing demise of GIA's predecessor – and hopefully, they won't go the way of Ghana Airways. We were forced to take Ghana Airways off life support because its ailments became unmanageable. Instead of being Africa "star in the sky" Ghana Airways became something like a "trotro" in the sky. Its flight schedules were haphazard, customer service was thrown to the dogs and the workers were constantly on a stealing binge. It was so serious that even the brightest brains in the land could not reverse its decline.
So I will ask the GIA management to make sure that their airline doesn't do any of the things Ghana Airways did. In the latter years of the airline's life, Ghana Airways flights were always delayed for one silly reason or another. Some flights were delayed for days – on some occasions because some pilots had written letters demanding that the right things be done. And someone thought it wise to punish the 'wayward' pilots at the expense of efficient and prompt service delivery. I remember that one of the airline's planes was seized (for non-payment of bills) and as a result, Ghana Airways was unable to ferry passengers on one of its major routes. GIA should make punctuality one of its major hallmarks. They should take off on time and arrive on time.
Customer service was one of Ghana Airways' major weaknesses. The airline was slow to respond to the grievances of its customers. To Ghana Airways, it seemed that the customer was always wrong. So even when customers were agitating over delays in their flights, the airline's managers wouldn't show up to calm them down and explain things to them. They often over-booked their flights and I heard stories about travelers fighting in the plane because about two or three of them had the same seat numbers. Some of these squabbles could go on and on and delay flights. When Ghana Airways' planes did take off, in-flight customer-service was horrendous. I hardly ever flew Ghana Airways, but I heard stories about the airline providing travelers with little or no in-flight entertainment. Travelers were served with tasteless or stale food – the type a lot of people wouldn't even serve their dogs. GIA should do none of these. They should be customer-focused. They should do everything to make their customers happy providing them with much more than they expect from an airline. I stopped flying Ghana Airways because of their lousy customer service. They were so bad that they didn't even know how to go the extra mile for the president. It's wrong for the president to be flying on other airlines when he has spearheaded the establishment of a new national carrier. So I need to fly GIA as soon as possible to demonstrate to the rest of the world that I believe in the future of this 'baby'. But GIA managers have to prove to me that they will take me to my destination on time and in style.
In concluding, let me say that I know that needless governmental meddling contributed immensely to the collapse of Ghana Airways. Government officials liked to get free tickets for their illegitimate kids and concubines on the airline. Top jobs at the airline were given to nitwits who were deemed qualified only because they were connected to some bigwigs. I hope the GIA managers have got balls to resist and reject any form of governmental interference that could spell doom for the airline. They should be bold and firm. They should not take crap from any government official. I don't think there is anyone in this government who knows how to run a fleet of 'trotro' buses.
So GIA managers should not allow any government official to tell them what to do. They should do what they know to be right, managerially prudent and commercially profitable. Good luck!
Traveling president,
J. A. [email protected] Views expressed by the author(s) do not necessarily reflect those of GhanaHomePage.