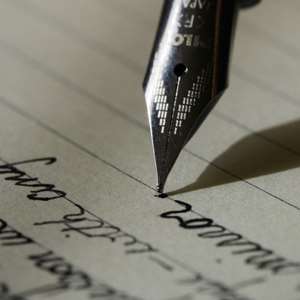 Last week, I wrote about the monetization and disregard for laid rules in the Local Government Service. Doubters of the central theme of that article could also just search for, on Google and read an article in the fourth Estate titled "Local Government Service charges workers Gh₵6,000 each for interview preparation." It should be a source of worry for all who care about public service in Ghana.
The present article is the first in a series of articles meant to document some acts of incompetence coming from the office of the Head of Local Government Service (OHLGS) which among its functions is to "provide technical and other support to the service …"For these, I begrudge not so much the Head of Service but his "Chief Advisor". "The King is naked" was my initial reaction to some of the "acts". As a true and true politician, I expected not much from the Head of Service in terms of deep knowledge of the protocols of the service and Public Services of Ghana in general. The "Chief Advisor" has no excuse and to go ahead to append his signature to the letter mentioned above, the subject matter of this article, was mindboggling. More mindboggling is the mass compliance by the Regional Co-ordinating Councils (RCCs) to the detriment of some staff of the service. I daresay, the pusillanimity of staff of the service especially, very senior members like the Regional Co-ordinating Directors (RCDs), in and of itself, is a threat to the service and its object. A directive which many at the time knew was an incompetent reading of the scheme of service implemented wholesale without a voice being raised is definitely not good for the forward march of the service.
The Scheme of Service has stipulated two (2) "mode[s] of entry" into grades in the service – Direct and In-Service. For Direct, the scheme of service says one must have a certain qualification and experience to enter certain grades "directly". For Deputy Director/analogous grades, the "Direct" under "mode of entry" states that "By external advertisement and interview based on the qualifications and experience in stated above (5.0) and must pass a selection interview." The qualification and experience in 5.0 referred here is where a master's degree is mentioned. For "In-Service" for these same grades, the scheme of service says "An Assistant Director I (and analogous grades) who has served a minimum of 4 years is eligible for promotion to the grade of Deputy Director (and analogous grades)"; and must pass a promotion interview. Nowhere in this "In-Service mode of entry" to the grade of Deputy Director and other analogous grades is master's degree mentioned as a requirement. Buttressing this is the "career progression" – "An Assistant Director I (and for that matter other analogous grades) is ELIGIBLE (emphasis mine) for promotion to the grade of a Deputy Director (and other analogous grades for that matter) after having served a minimum of 4 years satisfactory service; and must pass a promotion interview. Nowhere in this "career progression" is master's degree mentioned as a requirement for promotion from Assistant Director I (and analogous grades) to Deputy Director (and analogous grades).
Nonetheless, with these explicit provisions, the Chief Director via letter no. OHLGS/FS/45/08 dated 21/01/2020 which many believe was written without proper consultation, "spoilt the party" for many eligible staff who had rightly submitted their documents and were almost about going for their promotion interviews. Rather surprisingly, the second paragraph states "As part of the qualification and experience, the Scheme of Service CLEARLY (emphasis supplied) states employees of Local Government Service on the grade of Assistant Director I and the analogous grades SHALL (emphasis mine) have Master's Degree before they can PROGRESS (emphasis provided) to the next level of promotion." He continues in paragraph 3, "… I am to inform you to consider the Master's Degree Certificate as a REQUIREMENT (emphasis) for shortlisting employees on Assistant Director I and analogous grades … for processing to be interviewed for promotion. This incompetent reading of the scheme of service has not only unfairly disadvantaged some staff but has also lowered morale amongst them. The difference in salary between an Assistant Director I (and analogous grade) and Deputy Director is roughly around GH₵1,200.00; with the COLA of 15%, the difference moves to almost GH₵1,400.00. Its long term effects will also be felt in their social security contributions. More than two years down the line, this "illegality" still stands with victims suffering in silence. Even if today, this "illegality" is reversed, their "lost" can be hardly recovered. It is my hope that one of them finds the courage to go to court or even the Labour Commission or CHRAJ to seek redress, for what I strongly believe, is an injustice.
From the opening paragraph of the letter, it will appear that it is not only the Chief Director who is incompetently reading the scheme of service. The "reports" referred in the letter suggests that some people in the service felt the Regional Co-ordinating Councils (RCCs) were doing the wrong thing by considering and processing staff without Master's Degree for promotion interviews and reported to the secretariat. To put it beyond doubt in the mind of such people and that of the Chief Director, I refer them to the scheme of service of 2010 before they were revised in 2014. For In-Service promotion from Deputy Director to Director where Master's Degree was required, it was explicitly stated as such. I reproduce the relevant portions for that of the Administrative Class (2010) here for your reference:
5.0 QUALIFICATIONS AND EXPERIENCE
DIRECT ENTRY
A Master's degree in Public Administration, Development Economics, Human Resource Management, Governance or relevant discipline;
Possess a minimum of 12 years relevant working experience, five (5) of which should be in management; and
Good communication and computer literacy skills.
6.0 IN-SERVICE ENTRY
A Deputy Director qualifies to be promoted to the grade of Director after successful completion of not less than 5 years' service;
Pass a promotion interview; and
Must have a master's degree from a recognized institution undertaken over a minimum period of 12 months.
I get the impression that it was in the minds of the people at the helm of affairs at the secretariat at the time of the revision of the scheme of service in 2014, to make it mandatory for staff of the service to have master's degrees before they could be promoted to Deputy Director/analogous grades upwards. And because the Chief Director (then at Human Resource Directorate) was part of it, he is probably reading the scheme of service with that mind. I get this impression because I remember how forcefully the immediate past Head of Service, Dr. Callistus Mahama implemented a Master's degree requirement for promotion from Deputy Director/analogous grades to Director/analogous grades to the chagrin of many, after the revision of the scheme of service in 2014. If that really was the intention, then, unfortunately that intention did not find expression in the document – scheme of service – that we are all reading. And until the scheme of service is revised to reflect that intention, the service must implement it as it is in other to be fair to all. Reliable information has it that almost everyone at the secretariat (including the Head of Service) agrees that the directive was wrong except the Chief Director – Chief Advisor and that but for him, that directive would have been reversed by now. Ironically, while wrongly preventing staff without master's degree from being promoted to Deputy Director and other analogous grades, staff who got promoted to same grades without master's degree are rather being elevated to act as District Co-ordinating Directors (DCDs), a position or grade where master's degree is sine qua non. Do not be surprised; it is happening in this service!
I leave you with this quote by Albert Einstein – "Setting an example is not the main means of influencing others; it is the only means."