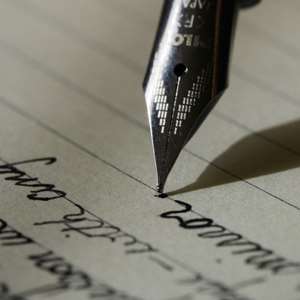 Countrymen and women, loyalists and opponents, The dust is finally settled. Odododiodio has come and gone (not exactly, but we can say the vote is over). We put up a good fight but we lost – and lost miserably. First of all, let me congratulate the winning NDC candidate on his victory and welcome him to the world of freebies. A former pupil teacher, the new MP is now going to be called "honourable". He will receive 20 thousand dollars to buy a car of his choice. It's a loan but the decision to pay back is entirely his and his alone.
I want to say better luck next time to the toll collector my party selected to contest that election. Mankatah can now go back to his job and start making plans to bury his late father. I have just been told that I made a promise to adopt Mankatah and provide for all his needs – including helping him bury his father. I don't remember making any such promise. In any case, it would have been very easy for me to fulfill this 'promise' if he had won the elections. After leading our party to such a humiliating defeat, I don't know whether it is a good idea to go ahead and help him bury his father. Riding on the euphoria of their Odododiodio conquest, the NDC will probably take over the funeral of senior Mankatah and turn it into a funfair. I can't sponsor a funeral like that for the NDC to "enjoy". So, someone should tell Junior Mankatah that he's on his own now. He's had his 30 days of fame – and yes, that miserable performance at the IEA forum really made him popular – and since he didn't get us what we wanted, we are gradually going to dissociate ourselves from him. So why did we lose?
I think we got it all wrong with our selection of candidates. We thought that by selecting the late MPs son, we would win some sympathy votes. "The poor guy has lost his dad. Instead of giving him cash for "nsawa" they will give him their votes", we said to ourselves. But we were mistaken. Apparently, people think that Junior Mankattah does not deserve any "nsawa". So, most of my party supporters didn't even show up to vote. A significant number of those who did decide to vote cast their ballots against Mankattah. I've been told that they were protesting against the "imposition" of a candidate on them. I knew that this "imposition" will come up at some point and I warned my party but they ignored me. After all, I am just the president. They don't listen to my advice sometime. There are more powerful people in the party who have to be obeyed. Amongst them is Ala Adjetey – who was on the committee which thought Mankattah was a good candidate because he will attract some "sympathy votes".
I want to tell Ala Adjetey that next time his father dies he should contest a parliamentary seat and win sympathy votes. Thanks to Mr. Adjetey's committee, Junior Mankattah now has to contend with two losses – the death of his father and his humiliating defeat. Am told the guy has been crying everyday since the results were declared. He has switched his phone off and even his family members can't get him to sit down to plan his father's funeral.
We also lost because the people of Odododiodio do not seem interested in politically-motivated development projects anymore. Just before the elections we started tarring roads in the constituency and fixing new streets lights. I must say that these were projects that had already been awarded on contract. But we told the contractor to wait for the MP to die before starting work. But the unimaginative contractor waited for a bit too long and only started work when campaigning was at its peak – failing to hide the fact that we wanted to win votes with the projects. To add insult to injury, some of the people of Odododiodio saw the installation of the streetlights as an intrusion and interference in their way of life – they like to do things in the dark, I hear. The result was their decision to vote for the candidate who did not promise them any development projects.
I am very happy that the people of Odododiodio did not allow themselves to be "bought" with the promise of development projects. It shows that our people are becoming enlightened. The people of the Central Region showed last year that they will not vote for a candidate merely on the basis that he is their kin. Now the people of Odododiodio have also shown that their votes cannot be bought with bitumen and fluorescent tubes. It's a very healthy development. But please, next time warn us in advance that your "eyes have opened" and that our politically-motivated development projects will not influence you in any way. This will save us a lot of money. The funds for the street light project in Odododiodio could have been used to supply electricity to a village near my hometown.
Let me stress here that losing Odododiodio is not a big loss to my party at all. It was a humiliating defeat but what have we lost? Nothing! It was their seat and they have retained it. I don't want the NDC to get complacent and think that their conquest in Odododiodio is a sign of great things to come. I have heard Jerry Boom ranting about it, claiming that it is a victory over "abonsam" (Satan). I won't descend into the gutter with him like I did with E. T. Mensah last week. But I want to say that I like it when the NDC puts up a good performance and I congratulate them. But there is still a lot more for them to do. They need to put their house in order in preparation for 2008. They should never make the mistake of thinking that 2008 is a forgone conclusion because my party has lost two by-elections (in Asawase and Odododiodio). We are still a very strong party and don't forget we are in power. If push comes to shove, we will not hesitate to abuse incumbency (like we did in Odododiodio). The NDC should take consolation in the fact that if they show themselves to be a worthy alternative, they will win votes. Our people are becoming enlightened and very soon, I believe, abuse of incumbency will no longer be fashionable. When we see that the NDC is shaping up we will work harder. The democratic competition will be keener and the people of Sikaman will be the ultimate winners.
Excellently yours,
J. A. Fukuor Views expressed by the author(s) do not necessarily reflect those of GhanaHomePage.