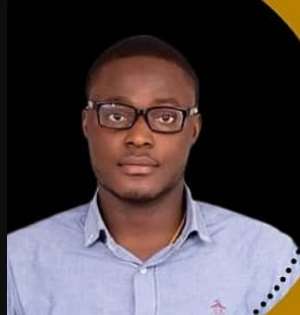 Like many African countries, unemployment is a huge problem and skyrocketing in Ghana. The average age of African youth is 19.5 years, which means the working force of the continent with rich soil is the youth. Data released by Ghana Statistical Service indicates that 32.8% of Ghanaian youths aged 15 to 24 years are unemployed. This has contributed to the nation's 13.4% unemployment rate (STS, 2021).
Looking at Agriculture being the largest source of employment in the country, I think it can be used to curb our unemployment situation by making it a lucrative venture that can attract the youth. Agriculture over the decades has contributed largely to poverty alleviation, especially in urban settings and it's the largest employer, accounting for over 45.38 per cent of the total workforce, according to the Ghana Statistical Service (GSS), 2019 report. This provides the population with reliable jobs; from the farms to the warehouses, to the processing units and the markets. Agriculture has the potential of mitigating this conquer which has become albatross on our necks for years.
Amid acute unemployment in Ghana, with more than 100,000 graduates channelling from our Universities every academic year, the only game-changer left to absorb these young men and women in Agriculture. Research has indicated that only 10% of those who graduate find permanent or temporal jobs in both private and Government sectors. It's quite fascinating that most youths have not seen the need to join agriculture, which has contributed significantly to our GDP (the Agric sector contributed 20% to our GDP growth in 2019). The agric sector has proved itself that, it can absorb more than expected when developed.
Making the sector lucrative for all.
There is limited youth participation in the agricultural sector (Mangal, 2009) even though this category of people is the most productive in any society.
Making this sector a lucrative one to attract millions of youth in this country requires much effort from all stakeholders with the government as the pivot. In research conducted in Sisala East and West, 69% of the respondents indicated their willingness to participate in Agriculture in the Districts (Beyou Alfred Naomwintome and Earnest Bagson, 2013). This is not a holistic representation of the Ghanaian youth but gives an idea of willingness in some sections of the youth. There are a lot of factors that have contributed to low or no participation of youth in Agriculture in our part of the continent despite some few measures being laid down to make this sector attractive. Some of the factors include Rural-Urban migration, land acquisition, financial muscle, unreliable weather, and it being difficult vocation et al (Ibrahim Y. Wuni et al.; 2017).
All these above-mentioned factors can be addressed holistically when the country put up some stop-gap measures.
Promotion and youth participation.
In finding a solution to this problem, the government should stick to its National Youth Policy (2010), of which portions talk about youth in Agriculture. With this, the government can promote the need and the benefits one will enjoy when he or she joins this program. This will help cure the negative stigma attached to the sector and bring back the hopes our forefathers used to have back in the days. This program will only remain sustainable when there is a political will on the part of the government to make this a priority. We should let people understand that there is no better than agriculture and this will help to rejuvenate the interest of the youth in the sector.
Provision of Resources:
There has been a major improvement in this sector, especially when you visit the western world. Agric Mechanization (modern way family) requires huge sums of money, which will be difficult for individuals to venture into this kinda farming. This also includes the provision of warehouses and other sophisticated gadgets. For this to attract the youth: the government should create an enabling environment by giving seed money through accredited banks to starters who are willing to go into mechanised farming. To trace disbursement and payment, this should be given in a form of an interest-free loan which its payment would be spread between 2 to 3 years. Proper disbursement and supervision of this flagship program will rekindle the lost interest and passion for one to go into the agriculture sector.
Comprehensive Youth in Agriculture Development Plan:
For the youth to contribute to our national basket through mechanized farming, there should be a well-structured plan that will guide the drive. This will help keep hopes high and also resurrect all lost interest in agribusiness. In my candid opinion, I think there should be a five-year youth in agriculture plan that will address some problems which include land acquisition, provision of viable seedlings and resource mobilisation. Can't talk about modern farming and leave out proper irrigation systems. Countries like Malaysia, Singapore and Rwanda practice all-year-round farming, which has fetched the country millions of dollars. This package will address how we can improve our irrigation system from normal seasonal (rainy season and dry season) farming. This will also factor in youth empowerment in the rural areas, provision of government land for large-scale farming and technical assistance or support. All of these will help deepen the interests of the youth to partake fully in Agribusiness.
Taking Rwanda for instance, the Ministry of Agriculture and Animal resources always once a year engage about 3,600 young people and 3,100 businesses owned by young people in the agricultural sector. This engagement always focuses on agriculture being an exceptional approach to tackling unemployment. Despite the high unemployment rate in Rwanda, the country's agribusiness has managed to employ over two - million young people in subsistence farming (Food and Agriculture Organisation of the United Nations)
To safeguard the nation's food security in Malaysia, Statistics from the Muda Agricultural Development Authority revealed that the average age of paddy farmers is 60 years, while only 15% of the Farmers Organisation Authority are below 40 years old.
This has shown a worrying trend that the majority of Malaysian farmers are in the ageing population. Only 26% of the farmers are included in the group aged 18 to 40 years. This has led to increasing in the number of foreigners (30% of the total farmers) in the agricultural sector. This is quite similar to what's happening in Ghana; the gross loss of interest in agriculture by the youth.
Post-Harvest losses:
The government should provide a ready market for the farm products by buying them for exportation and processing. This will help curb post-harvest loss and restore trust in the Ghanaian market. Most young ones are afraid of investing in something which in a long run will attract losses. The government should consider adding value to our farm produce and decrease the importation of similar staple foods into the country. In the year 2020, Ghana imported 391 million dollars of rice, becoming the 20th largest importer of rice in the world. Some of these figures scare investors and also out-growers.
Conclusion:
As a country, to safeguard our security, I suggest the above stop-gap measures should be adopted and unleashed in a good manner to help the teaming yourh in the country. There may be a will as suggested in other research findings, just that the environment is not all that conducive to getting all involved. The youth remains the working force that can contribute hugely to our food basket as a nation. This when managed well can help find a lasting solution to our unemployment.
By Adjei Boakye.