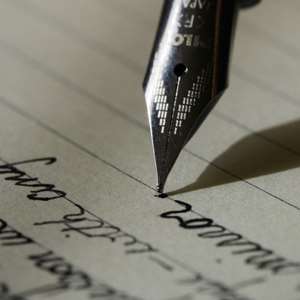 The Populist approach to our politics in this Country is getting Worrying and we must put a stop to it especially when these Populist decisions go a long way to hurt the us citizens and not these politicians who make such decisions.
I've decided not to waste my energy on writing plenty since it's becoming a waste of time to folks who don't give a damn or deliberately see no evil and hear no evil.
I'll give a few examples and I'm done since I'm not the one to advice fully grown men.
During the Covid period the President closed all the land and sea borders except the Airports.
Now, when the Covid cases started going down tremendously there were agitations from the border towns for it to be reopened so they could undertake their business activities to and fro the neighbouring countries.
The President in a haste came to announce that all borders are now open.
The following day Ghanaians as usual trooped to cross the border only to be told at the neighbouring border that they're NOT aware of such a decision.
Fact is the proper thing that should have been done was for our authorities to discuss the reopening with their authorities before breaking the news to us the citizens but I believe that didn't happen so we opened ours but theirs remained closed and what is the use of opening a border that cannot be crossed.
Since 28th March 2022 since the President opened our borders to for example Abidjan, no passenger have been able to cross that border due to the closure at the Noe side and if you have any doubts you can simply call STC to book a ticket to Abidjan and listen to the response. The only form of transport that moves through the borders are Cargo trucks and even with that it sometimes takes 2weeks for Stc to provide that service.
4 clear months after the premature ejaculation celebrations by our Elubo traders the President is yet to tell us what plans is in place to fully and properly open the borders but it's as if it's not an issue that bothers them and strangely those there have also stopped complaining.
I guess they're probably tired of complaining and are possibly finding their own ways and means to survive.
Today we're at IMF and it will take a lot to convince some of us that it's not because of bad management of the economy.
Fact is anything FREE is not Sustainable so why did we sing along the FREE Shs, FREE Feeding, FREE Uniform Chorus when we knew it was just a Populist stunt to win an election. Even the rich countries do not offer such FREE FREE policies I mean what were we all thinking?
Now that they won the first and second elections with it we've now found ourselves with the IMF and incase policy is cancelled these politicians will tell us that they wanted to do it but these new restrictions made it impossible to continue and so I guess we can't blame them directly 😂😂 its quite laughable but that's how dumb we all are as I'm sure we've even spent our unborn children funds ie the Heritage fund to service such an unsustainable policy in the name of Populist politics. For now the Ministry have come to assure us that the Free Shs policy will continue but hey! Time will tell
My question is how on earth were they spending state funds on the building of a Cathedral in a country where factories are needed for so many unemployed graduates at a time that we're BROKE.
I mean how do you go and borrow money to buy a cow to celebrate your son"s birthday and when school reopens you don't even have that borrowed money to pay his school fees eih.
On Tuesday whiles watching the News I saw a headline that read "300 houses built in waterways at Ledzokuku krowor to be demolished" and this was after just 2hours of rains that got the whole place flooded.
The question is who allowed them to build there in the first place I mean 300 houses are NOT 300 kiosks.
Well they say they'll start the demolishing on Wednesday 6th July 2022 so we're all waiting to see what happens since this is not the first time they're issuing such a statement during the floods and like Vultures forgetting after the rains.
We're all witnesses of the Kpeshi Lagoon being filled with sand for building purposes in fact I drive by the sakumono lagoon that's also being filled with sand for building construction and we have authorities in this country driving along and witnessing it.
Now when you foolishly send your buildings into the lagoons and it rains the water only finds its way into innocent peoples houses in the environs who have legitimately put up their buildings in authorised places and that's the country we're living in.
Lastly I watched policemen clearing debris left at the Nkrumah Circle after the Arise Ghana Demonstration and I couldn't believe my eyes.
How can this happen anywhere on earth where they have laws governing Demonstrations I mean what happened to us holding Organisers of Demonstration responsible for any excesses?
We all watched how the military disciplined those idiots who went to demonstrate and break billboards on the electoral commission road so how on earth are we seeing the police rather picking borla that was caused by human beings who wrote them letters to undertake this Demonstration?
In fact we were waiting for the invitation of these organisers after they accused the Police of planting one of their personnel among the demonstrators to deliberately throw stones at the police in order to instigate an attack from them.
Till date we haven't heard any denial or acceptance from the police only to rather find them picking the mess that these demonstrators caused.
Whatever that's happening in this country cannot be described with any words especially knowing that NDC had 19years to rule and NPP had 8years then NDC came back 8years and now NPP is here with another 8years and still Ghana is if not worse off then it's obviously nothing to write home about in terms of development in fact we're even a poorer country with huge debts and you wonder what the future holds for this country especially as we the citizens keep losing TRUST in these Politicians.
God Help Ghana Our Motherland