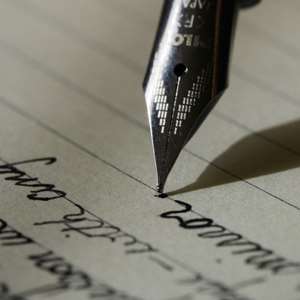 Ghana in a sense is an unattractive place to invest, if we are to compare Ghana to all the countries of the world, as in today's free market, money simply moves to where it can generate the most return, in comparison to risk. Our government must know this. Pure investment funds, not seeking "social currency" in terms of a development agenda simply follow strong returns.
Even when compared to our neighbors, who have relatively less peaceful environments, they have infrastructure, bigger economies, less cumbersome business laws and most importantly better demand in terms of disposable income. The "peace" issue, which recently has become part of our pitch for investment, or part of our value proposition as we try to drum up inflow of foreign investment funds, must be looked at. Where in the world, but Africa do we here "peace" as an investment proposition? It is only in the context of Africa and developing countries, except the former Soviet Union that we hear this sort of value being expressed as an attraction for investment. We are not savages and I believe we need to look at the "hard" or tangible investment attractions in addition to the "peace", and communicate them well.
After four years in office, it is believed that the current government's strategy to drum up investment to shore up the private sector, as the engine of economic growth and development, must be revisited.
One missed opportunity, is our lack of targeted effort to attract local investment, and for that matter African investment monies at large. A case in point is a strong belief that if a Gambian bank can register on the Ghana Stock Exchange, then it is an indication that people of Gambia could be motivated to bring more of their investment to Ghana. As such, we could use a more pointed approach to win over some investments. Such an approach, in many countries including Nigeria, could yield decent and acceptable results compared to the current globe trotting begging we are doing now.
On the local front, we could have by now set up investment trusts to actually speed up, local participation in this development effort. There are quite a few locals who collectively could play a dynamic role in our development if we set up trusts, which could be used to finance targeted development related businesses for a handsome return, without necessarily exposing who these investors are, if they so wish. This approach would again provide funds, which could be used to expand our economy while at the same time, generate wealth for several folks. If the return was good, capital flight would be reduced and it would be a plus for our small but growing economy, since we know that today, we still have several locals who bank abroad for one reason or another.
In Africa, and for that matter, Ghana, we have people who understand our business terrain and know how to operate in Africa, in order to make money. These are investors that we may need to approach or assist them in investing, either as angel investors, through the creation of such investment trusts which do not disclose an investor's identity or find ways to directly appeal to those locals who are interested to do so.
Our strategy to stimulate investment is not on sound footing, and we need to correct this immediately. We are missing opportunity, making a lot of people disillusioned, especially where there is hope and opportunity.
A foreign investor would be more willing to invest if he was not the sole investor and could share in the risk with local partners. Knowing our unique local situation, in as much as government may not directly want to invest in any business, it would serve the nation well if it could participate in these trusts as a means of injecting funds and actually providing capital, which is much needed in any investment drive. There could be specific guidelines with respect to these trusts and the extent of government's participation. These could serve as a guide as to how much and how long government's interests in such trusts would be. Guidelines could for example, enable government only to hold its interests in these trusts in the initial or infancy stage. At some point, its interest must be put out for public auction on the financial markets per specific guidelines and provisions made at inception of such a fund or trust
At least we would be putting our money where our mouth is, so to speak, if we commence such initiatives. The difference here is not to invest in what we call today quasi-government/private companies but use the trusts to create or jumpstart viable business entities that support our development agenda, with respect to private enterprise.
With some of the current government development initiatives, we need critical mass, especially in tourism. We need entertainment districts and other tourism basics, which can stimulate or enhance the potential to grow this industry. Capital and creativity is what is needed to make this a reality. Also, we can develop many other attractions to compliment local tourism. For example, with the vast lands we have, why can we not have four to five world class golf courses built, and run tournaments, which coincide with great tourism events, thus creating the needed push for this industry?
Our current leadership is not innovative, and refuses to think outside the box. This is the main problem. We are not changing fast enough and it is becoming apparent each day. We are wasting time, which is an important component of any successful investment.
Our initiatives to seek business investments are untargeted. For each type of investment we seek, we need to find a targeted audience, and understand their motivations, wants and needs. With this, we will be able to effectively communicate to this audience and as such be able to meet our goals, with a more effective approach. So far we seem to just be begging for investments from everyone and anyone. We seem to be "firing" at moving targets. This is a waste of time, which is crucial in relation to materializing investment opportunities and our nations constraints in terms of financial resources to continue this appeal for investments forever.
In a recent article, http://www.ghanaweb.com/GhanaHomePage/NewsArchive/artikel.asp?ID=80298, carried on Ghanaweb, the youth of a training program asked for loans to start up businesses after completing a skills training course, and rightfully so. A holistic approach should have been developed with respect to youth training and development. Training programs should have been tied to apprenticeship programs and even by now, as we seek to enhance youth employment, we could have had "incubators" for SME and micro-enterprise start-ups, set up in all regions. With SMEs making up about 65 per cent of Gross Domestic Product and employing over 30 per cent of the country's labor force, one would expect great attention in this area, with rapid or accelerated initiatives to boost these industries in terms of both management and operational capacity together with financial resources.
In Ghana we have many buildings left uncompleted since the Nkrumah days, which could be modified to serve as incubators for these youth in these programs. There is a building by the Novotel hotel, in Accra, which could serve such a purpose. Such buildings can be converted to small rental units for workshops and office spaces, or for that matter, stores for those who sell what they produce. Rental could be at subsidized prices to allow for these youngsters to open up shop, and it could be leased for a short period of about two years to allow them get a firm grip on their trades and skills. Also on the premises of these incubators could be SME advocacy groups and services like specialized banks and or even micro finance institutions to work directly with these SME and/or micro enterprises.
We are talking about technology parks now, and maybe they will contribute to the overall economic goal, but this "incubator" concept may be equally rewarding if we explore such a basics.
These basic concepts would provide the impact we need to make sense of the programs being offered. Without this kind of approach, to actually create success and economical impact through these workshops and training programs, we find many of the youth going to these workshops and training facilities, with a high sense of hope, only to come back and be disillusioned with government's inability to assist them in being productive members of society.
We must understand our own unique needs in terms of developing our economy. It will not come from the outside, and for as long as we have self-seeking individuals, especially from within Ghana, in leadership roles, with myopic agenda's and talent, we will not make any headway in driving our economy into full gear.
Ghana government simply needs to buckle down and come to terms with the reality of our situation and find local solutions to local problems. This is by no means to advocate an isolationist investment policy, but so far our approach is not so good. We can do better. In terms of progress, we cannot be content with little gains as we are so far behind in making Ghana a great place for all Ghanaians and need to "leap frog" development to get out of our hole, so to speak. Views expressed by the author(s) do not necessarily reflect those of GhanaHomePage.