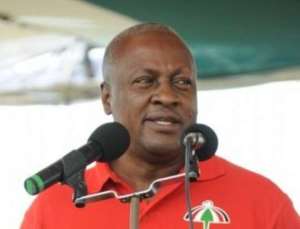 The greatness of the Gonja Kingdom over the ages, lies not in the population or the landmass, but on the collective identity, unity and respect for our culture and traditions. Growing up, we were told stories about how great the warriors led by Ndewura Jakpa were. The stories reflected their common identity and unity as reasons for their greatness and not their numbers. The conquests by these warriors led to the acquisition of the current vast land we boast of. So, if there is anything to celebrate and to hold as our guiding principle, then it should be the principle of our collective identity, trapped by unity and respect for our traditions, culture and customs.
I must admit, that all of us as young, exuberant political activists in our commentary on political and traditional issues, have in one way or another slipped and went beyond the boundaries, but the magnitude and language used have been measured not to desecrate and dent the collective image and identity of the Kingdom.
In the run up to the 2020 elections, I fell victim to this when in one of my numerous Facebook live episodes, I said certain things about and against the revered Buipewura Jinapor. Although the about 1 hour 23mins submission was mischievously cut down and compressed into some 1 min 15 seconds and targeted that portion without recourse to the context and the narrative in the full video. In a sober reflection coupled with counseling from respected personalities in the land, I went back to my Facebook wall to render an unqualified apology to the revered Chief and his family and subsequently followed up with a call to cement the apology. Given the opportunity today, I will do things differently to achieve the same results.
It is on records that John Dramani Mahama has been the most vilified, attacked and demonized President in the 4th Republic if not the entire period after independence. And if these attacks and vilifications were quantified and serialized into first-come-first-serve bases, Gonjaland would have won the trophy as having led the attacks and in larger quantities. Like the adage holds…"if the fish pops out of the water and admits that the crocodile has one smelly eye, no land-based animal can challenge the fish". That is what Gonjas shortened with a name "Ashe-Ebuto".
Since in his days as an MP, John Mahama was a candidate for attacks and vilifications from Bole and parts of Gonjaland. Meet any 10 young men under the shade in "Bole Junction", 4 out of the 10 will tell you how "useless" John Mahama was and how he slept in his father's house anytime he was in Bole. These attacks crystallized and translated into serious issues which were picked up by the NPP at the top, knowing and seeing the signs of a President in John Mahama.
So, by 2007/08, the NPP started developing the strategy to run down Mahama by using his own countrymen. Today, I celebrate Mahama Haruna for one important decision he took as far as John Mahama was concerned. Yes, he was one of those who led the attacks in the case of the Almanjaro cocoa smuggling issue, but the young man respected his identity, came back to apologize and subsequently came to campaign for John Mahama. That is fundamental, holding all other adjoining issues constant. That is why I respect him for that singular decision. When Edward Mahama gave up his political ambition to support Bawumia, he did so on the same principle and not on political convenience or expediency. When Stephen Shaibu Nanyina, former Northern Regional Minister under Prof Mills, deserted his NDC and joined Bawunia, he did so to uphold his identity. So, what is wrong if Mahama Haruna did same based on the same principle?
It is a fact, that the current name Bole is enjoying in the world stage was fought for and achieved by John Mahama. It is also a fact that, the current respect and recognition that Gonjaland has in political circles was won by John Mahama. Yes, his father, EA Mahama and Jira J. A Braimah were the political light to Gonjaland in the 1st and 2nd republics, the fact remains that, John Mahama put an ice on the cake with the current recognition and the political status of Gonjaland in the world of politics.
On 16th March, 2022, the MP for Damongo Constituency, Hon Samuel Jinapor, presented a statement in Parliament in which he eulogized E. A Mahama and Jira J.A Braimah. He did not eulogized them on the account of the physical infrastructure they built for Gonjaland but on the oasis of the image the carved for the Kingdom when the first roll was being called in the 1st and 2nd republics. In recent times, when you read or hear from young political activists from Gonjaland, the fundamental reasons for attacking President Mahama are mostly pinned on physical infrastructure and some other funny by flimsy reasons that are mostly unreasonably exaggerated. Funny enough, most of these guys turn to hail Akuffo-Addo for reasons of how he identifies with his people and not how much of physical infrastructure he is providing for them.
The political history of Ghana's 4th Republic should at least teach us a lesson. Rawlings, who's the grandfather of this republic, had about 19 years of largely unfettered regime. 11 of these years were under a military dictatorship and the 8 years although, under democratic regime, but enjoyed some form of seamless, uninterrupted sessions. With the 19 years, Rawlings didn't provide all the world class infrastructure or general development for the people of Volta Region. In fact, when he was given an award, he rather chose to establish the University for Development Studies in the North than the University for Health and Allied Sciences in Volta. His people in Volta didn't vilify him but rather hailed and adored him for that singular decision. You would hardly find a true Ewe man attack the personality of Rawlings, not because they are stupid or that they don't need or understand development, but they understand what identity mean to them hence, their unalloyed loyalty to Rawlings even in his grave.
Again, President Kuffour had a continuous 8 years rule, he couldn't provide all the development needs of the people of Ashanti and particularly Kumasi. In fact, it took John Mahama to build the biggest market in West Africa at Kejetia. While the Ashantes in Kumasi still remained loyal to President Kuffour and his NPP even with this monumental development of Mahama in the region, some of our people from Gonjaland and particularly from Bole were attacking John Mahama for not bringing the market to Bole, simply because Chairman Bugri Naabu came to use the Bole market to trigger those attacks. Irony of life?
The Late President Mills didn't have a secondary school in his hometown in Etuam but initiated the establishment of the University for Allied Sciences in Volta and the University for Natural Resources in Brong Ahafo. It took President Mahama to build the first Community Day Senior High School in Etuam in honor of the Late Prof. Mills. Prof Mills' people didn't vilify him and attacked his person because of this, but my people went after John Mahama for proving water for the people of Kyebi and not Damongo; they attacked him for establishing the University of Environment and Technology in the Eastern Region and not building the Teacher Training College in Bole.
Interestingly and ironically, these same people are hailing Akuffo Addo for the creation of Savannah Region and in fact, using same to attack John Mahama and even used that as a campaign tool against him and the NDC in Damongo in particular. Why didn't he create a Region in Kyebi, if that was so much a big thing for him? Not to say the creation of the region was bad in principle, but to want to use that to hail Akuffo-Addo and vilify Mahama, when the cheifs and people of Kyebi are not likely to praise Mahama for the water project and attack Akuffo-Addo in return, was much a worry to many of us. In fact, most traders in Kejetia still sit in those stores and rain insults and attacks on John Mahama. The same way some NPP people in Savannah Region will lead Akuffo-Addo to travel on the Fufulso-Sawla road to Damongo or Sawla to go and ask what President Mahama has done for the people of Gonjaland. What is President Mahama's crime? Is it the case that Gonjas and for that matter Gonjalanders are wiser than the Ewes/Voltarians, Ashantes, Dagombas, Akyems, Bonos or Fantes? I don't think so.
Yes, I acknowledged that some Gonjalanders although, didn't leave their political parties to join the NDC in the run up to the 2012 elections, but they silently supported and ultimately voted for President Mahama. It happened in the subsequent elections although very minimal, but that is commendable and I wish we increase our energies in 2024 when John Mahama leads the way back to the seat of Government.
I am not in any way suggesting that all of us must leave all political parties and join the NDC as a party because of John Mahama, but once politics still remain a game, I believe we can play it with some moderation, caution and with some amount of good conscience. Everyone is born to a tribe or ethnic group first before he/she joins any association. So, you can choose an association at will but your tribe is handed you by default and by virtue of birth. In effect, identity is very material and fundamental to the existence and growth of every group.
As young ones growing up in politics, we must learn good examples and grow with the mind that politics although a tool for development, but it will forever remain a game which we must play by its rules. If you were ever pushed by any political head to come attack or vilify John Mahama please, look at your palms well, and be mindful of your political future. My MP, Hon Samuel Jinapor did it in the past and it partly paid off with his current position, but I do suspect that he would be regretting those act of attacks on President Mahama if ever he has a future political ambition, because that act will live to hunt him no matter how much he wants to dress them up.
Remember that, he who goes to the market with empty hands cannot ask for a reduction in price. We must be ready to contribute to what we intend to benefit from. Gonjaland should give John Mahama and the NDC about 85% to 90% of the total votes in 2024 and we would have secured the right to ask for heaven from him. In short, benefit must be equal to responsibility. The 62% in 2020 with 4 seats out of 7 were an embarrassment, to be blunt. You can start comparing what Akuffo-Addo is doing in Kyebi to what Mahama did in Bole and Gonjaland as a whole when the chiefs and people of Kyebi cursed and practically banned John Mahama from their palace and their land, at the time ours welcomed Akuffo-Addo, eulogized him, enskinned him and gave him titles. Does that strike a flesh in you? Even a chieftaincy title given John Mahama in Bolewura's Palace in 2020 was practically stripped off later; he was mocked in his own land where he is a royal and in the end, we went home with nothing but identity crisis. Who does that?
Food for Thought! Upper East gave Mahama 14 seats out of 15; they took back 2 seats they lost in 2016. Upper West gave Mahama 8 seats out of 11; they took back 2 seats they lost in 2016. Savannah Region gave Mahama 4 seats out of 7; we lost 2 seats to Akuffo-Addo in 2020. Gonjaland must rise up and be counted in 2024 when Mahama goes back to the Flag Staff House, Insha Allah. Don't mind the numbers but the commitment and sense of purpose. I beg the chiefs and very respectable personalities especially in the NPP from Gonjaland, to admonish these young patriots cut down on their needless attacks on John Mahama. Any such attacks on him is invariably, an attack and a dent on the identity of the Gonja Kingdom.
May the souls of E.A Mahama and his wife, Mummy Nneba, both burried in Gonjaland, Rest In Peace.
#JohnMahama2024
.
By Issifu Seidu Kudus Gbeadese
(Youth Imam from Laribanga)
0244198031