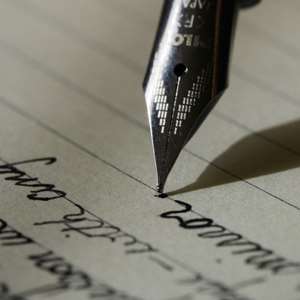 A contract is supposed to be signed after the parties involved have all gone through the contractual terms with the one signing fully satisfied with the terms.
This is however, not the case with the Ghana Education Service (GES) who want to force through the throats of headteachers of Basic schools to sign the performance contract. Even though the rationale behind the performance contract, hereinafter abbreviated as PC, is to enhance the delivery of key educational outcomes in the teaching and learning process, the headteacher should not be seen as the sole target of GES to single-handedly deliver these outcomes.
Education cannot be delivered in a vacuum. It takes the collaborative efforts of all stakeholders, playing their optimal parts to achieve the desired outcomes. Headteachers and teachers alone cannot meet all the specific outputs and deliverables if other stakeholders (government, MoE, GES management, parents, chiefs and opinion leaders, PTA/SMC, religious organizations, etc) do not play their part. The educational van cannot move on three strong tyres with one flat tyre, no matter the model of the van.
Achieving GES objectives without resources?
The third and fourth objectives of the GES as stated in the preamble of the PC include i. the improvement of quality teaching and learning and ii. the improvement of management of education service delivery.
One, the improvement of quality teaching and learning is a collective responsibility which cannot be pushed to the headteacher as his/her bona fide responsibility. Currently, no single textbook has been supplied to a single basic school in Ghana since the implementation of the new Standards Based Curriculum some two long year's ago. Reading passages are copied on chalkboards which are later erased to make way for other lessons. Pathetic, isn't it? Yet headteachers are being forced to sign the PC.
What is worse is the fact that parents have been warned not to buy any textbook for their wards under the guise of education being free. Head teachers dare not recommend textbooks for parents to buy for their wards so that they do not risk being demoted for being saboteurs of government's free education programme. We are currently in a nation where government and the Ministry of Education spend millions of cedis to procure textbooks for SHS students and past questions while there are no textbooks supplied at the basic level, a story building with a clay base and a concrete floor.
The GES, instead of focusing on the provision of textbooks have directed teachers to browse for the content to teach learners even though there are no network connectivity in most parts of the rural areas. Even for those fortunate to have internet connectivity, there is a challenge associated with separating junk information from genuine ones and the selection of appropriate diction to suit the class being taught. Standardisation in the curriculum has been brutally murdered due to no supply of textbooks.
Two, the aim of improving the management of education service delivery cannot be realized when capitation grant has been in arrears for more than a year. Effective educational management and administration comes with some cost. Monitoring instruments which are supposed to be supplied to school heads by GES to monitor teachers attendance, lesson notes submission, output of work, teachers' data are now to be bought by head teachers, but from which money? The meagre 4% increase in base pay?
Specific output/deliverables by head teachers in the PC
According to 3.1 of the PC, head teachers are expected to deliver the following:
i. 52% of BECE candidates achieving pass in Science.
ii. 46% of BECE candidates achieving pass in English.
iii. 49% of BECE candidates achieving pass in Mathematics.
iv. 62% of BECE candidates achieving pass in Social Studies.
Comments: The above targets are unfair to some headteachers. Learners in well resourced schools with adequate classrooms, electricity, adequate supply of teachers and computers are likely to pass more than their counterparts learning under trees with little resources and woefully understaffed. These targets should be on a school-by-school basis.
v. 26% of BS4 learners achieving proficiency in Mathematics in NSAT.
vi. 40% of BS4 learners achieving proficiency in English in NSAT.
Comment: What miracle can a headteacher conjure for BS 4 learners who have been taken through a new Standards Based Curriculum since BS 2 without reading books to be proficient in reading? Are these not the same learners who had stayed at home for the ten-month covid induced break and were directed by GES to be promoted to the next class?
vii. 3 lesson observations conducted per week and feedback was provided.
viii. 1 PLC meeting conducted per week.
ix. 1 SPAM/SMC meeting organized to discuss improving learning outcomes.
x. 80% teacher attendance rate.
Comment: These last four deliverables can, and should be delivered by heads with little difficulties.
Moreover, under 5.1 of the PC, the headteacher is obliged to accept responsibility for the overall performance of the school. This is again, unacceptable because most headteachers have no control over some of the variables accounting for the low performance of learners in schools. For instance, most schools in rural areas are understaffed despite the countless number of declarations of vacancies by heads to the Education Directorate. If teachers are still not posted to such schools, as has been and still is the case for most schools, how can these targets in the PC be met? And how should the headteacher be made to accept responsibility for a variable he/she has no control over?
Recommendations
It is my humble recommendation to the government (MoE) and the GES management that,
1. equal learning opportunities and environment must be created for all schools by government and GES in conformity with SDG 4. No learner must learn under trees, sit on bare floors while others enjoy the comfort of better classroom facilities only for heads to be assessed with the same performance indicators.
2. The ministers in charge of education, the Director General and all Directors should first sign their PC among which must include the adequate supply of teachers to all schools, textbooks, TLMs, prompt payment of capitation grants for school management and the provision of better and adequate classroom facilities that support effective teaching and learning.
3. Parents should also be made to sign their bit of the contract where they would be bound to provide the necessary learning materials such as supplementary books, exercise books, textbooks, school uniforms and general upkeep of their wards to make the learners physiologically and psychologically ready for learning.
4. The deliverables/outputs expected to be achieved by headteachers as indicated earlier, should be school-specific and not generalized because factors that affect the achievement of these goals in the PC vary from school to school and community to community.
Conclusion
Until the above recommendations are taken into consideration and ironed out by the MoE and management of the GES, headteachers must hold on with the signing of the Performance Contract and insist that the right tools and materials are supplied in adequate quantities to enable them to achieve the provisions in the contract.
By Joseph Amofah