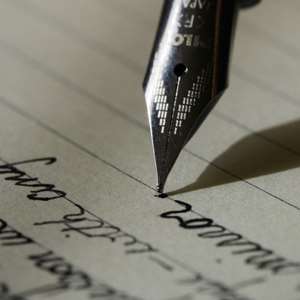 Since the 1994 International Conference on Population and Development (ICPD) Ghana has committed tireless efforts to achieve significant reduction in its fertility rates in order to accelerate development. These efforts that have been galvanised over the years was channelled through the formulation and implementation of policies such as National Population Policy, Adolescent Sexual and Reproductive Health Policy and the establishment of the School Health Education Programme (SHEP). Nonetheless, the journey has rather been slower than expected.
A country that grows at a growth rate of 1.0% will double its population in 70 years. Yet, Ghana growth rate currently stands at 2.15%. This means that if left unchecked, Ghana will double its population within 32 years. Central to the discourse of lowering fertility rate to reflect in optimal population growth rate is the adolescent, that is, persons aged 10-19 years. The population structure of Ghana is such that it looks like a pyramid with a broader base. This implies that majority of the population are adolescents. Therefore, the manner in which we manage their sexual and reproductive health and rights will have ripple effects on our socio-economic development and potential of attaining the sustainable development goals (SDGs).
In order to foster collaboration and set the tone for tenacity for championing the SRHR needs of adolescent, the National Population Council (NPC) and Marie Stopes Ghana in collaboration with state and civil society partners initiated a biennial Adolescent Reproductive Health (ARH) Summit where policy makers, key stakeholders and adolescents meet to digest and deliberate on issues pertaining to ARH in Ghana and the way forward. This year's Summit was the 3rd Edition which was held at the Alisa Hotel, North Ridge on the 25th and 26th of May 2021. The theme for this edition was "Road to SDGs: Advancing Priorities in ARH for the Next Decade".
The summit was Chaired by Dr. Afisa Zacharia, Chief Director Ministry of Gender, Children and Social Protection who highlighted on the need to focus attention on the most marginalised adolescents. There were series of engagements by partners (Ministry of Health, Planned Parenthood Association of Ghana, UNFPA, Curious Minds, and ARHR), led by the Executive Director for NPC, Dr. Leticia Appiah. Also, this edition of the ARH Summit had some breakout sessions that provided graduate students and researchers in the area of ARH to discuss their research and contribute to the development of solutions to Ghana's population problem. Among these researchers in attendance were Regina Fuller, David Atombire Adumbire, Sarfo Tony, Enoch Addison, Samuel Affel, Oko Armah, Keziah Ennin, Joshua Okyere, Dr. Ama Pokuaa Fenny, Mohammed G. Salifu, Dr. Adrina A. E. Biney, and Robert T. Ali.
At this summit, it was revealed that there is a bigger pandemic than COVID-19, and that is teenage pregnancy as over 109,000 cases in 2020. This figure is higher than the total confirmed cases of COVID-19 in Ghana. As such, all stakeholders, especially parents and religious leaders were called to action, and for each partner to do their job. Also, it was reported that there Ghana had started a pilot programme to include family planning into the minimum health package covered under the national health insurance. Comprehensive sexuality education emerged as one of the topical issues at the summit. Different perspectives about the communication, content and timing were dialogued. The summit ended with the participants and partners understanding the role of ARH in Ghana's development and as a tool to achieving the SDGs.
Major highlights
Family planning in NHIS
Family planning should be included on the NHIS benefit package nationwide for insured women to access.
Only clinical family planning methods should be included on the NHIS and cost should not be capitated.
Comprehensive Sexuality Education
Parents must begin this education by teaching children assertiveness and respect for everyone.
CSE should be age-appropriate with clear guidelines.
Reaching vulnerable adolescents
An explicit policy and programmes for the SRHR needs of adolescents with disabilities is needed.
Religious leaders particularly in the inner-cities and Zongos should involving in tackling child marriage.
Funding for ARH
Ghana must find alternatives to funding.
Establishing a prioritization protocol or criteria is urgently needed.