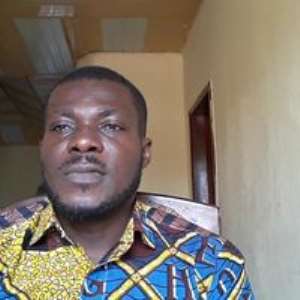 Paa Kwesi Plange
(This article is the third instalment in a series on cross-border investigation into the activities of a Ukraine based human smuggling ring transporting migrants from Africa, Syria and Afghanistan to the European Union illegally.)
Belgians from Ghana
By Taras Zozulinsky and Paa Kwesi Plange
We analyzed court decisions on the channels of illegal transportation of people across the Ukrainian border. We have taken the documents for the last five years. So it has become known from official sources that more than 70% of the members of criminal groups detained and convicted are foreigners themselves. That is, citizens of other countries who have residence permits in Ukraine. Foreign students or seasonal workers are involved in transporting their compatriots to the European Union.This is easy to explain, for example, the peculiarities of language. One should not think that illegals who have decided to seek a better life in Europe in the majority speak Ukrainian or English.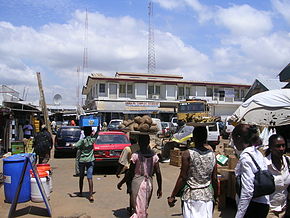 Accordingly, for their contact with Ukrainian criminal organizations - experts in various dialects and languages ​​are needed. Thus, according to court cases, people from Africa are mostly convicted in Ukraine. These are Cameroonians, Algerians, Moroccans, Ghanaians, Guineans, Congolese, Nigerians, Somalis, Ethiopians. They are directly members of criminal groups, and participate in the transfer of compatriots abroad.
And yet - Jordan, Iraq, Turkey, Palestine, Syria, Bangladesh, Sri Lanka, Myanmar, Pakistan, Uzbekistan, Georgia, Azerbaijan, Vietnam, China. These are countries whose inhabitants, in addition to Africans, most often flee through Ukraine to Europe.
But in the first place - among the known cases - are, of course, people from Afghanistan. They are mostly detained by Ukrainian, Polish, Slovak and Hungarian border guards.
Foreigners, with close ties to the diaspora and strong roots of relatives and acquaintances abroad, are mostly looking for people who want to enter Europe illegally.
They also communicate with, accompany, provide food and rent housing to illegal immigrants.
The comfort of illegals depends on the amount they pay. You pay less - and you go in the back of a truck. For example, several Hindus were carried in the trunk, covered with blankets. In this condition they were transported from Kyiv region to Lviv. And this is more than 500 kilometers.
Others - those who are richer - can afford to "become citizens of Ukraine." They obtain passports of Ukrainian citizens for travel abroad, using lost or stolen Ukrainian passports. And what is interesting, for the most part, department heads are brought to justice for the issuance of such passports. For example, the head of the Sambir city sector of the Main Department of the State Migration Service of Ukraine in Lviv region was tried for this. Who participated in the production of such passports for illegals. Although his actual responsibilities include combating the phenomenon of illegal migration.
Guide
Depending on the amount of money, various guides work on the channel. For example, through the village of Borove, the illegals were led by a professional well versed in border security. He worked manholes and overcame engineering and control structures in the barrier fence in the direction of 634 border sign, bypassing the linear part of "Orion" - which is almost impossible for a person unprepared and unfamiliar with the peculiarities of the border service.
The comfort of their stay before crossing the border also depends on the amounts that illegals can pay. So a group of Iraqis was taken from Lviv - through Mizhhirya - to the city of Vynohradiv. And here they settled in a comfortable motel in the restaurant complex "Victoria".
Poorer illegals sleep in a cars in the forest.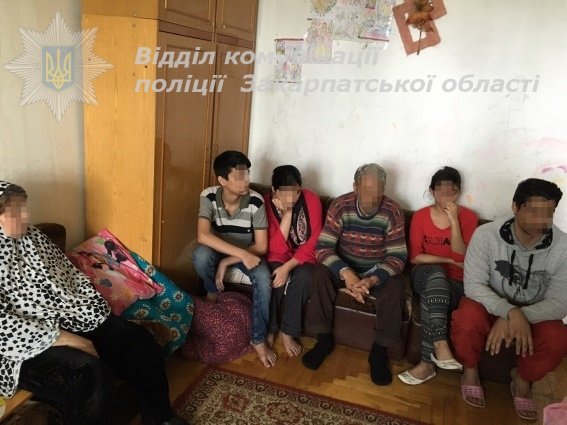 Or in one-room apartments - 20-25 people.
Not only ordinary illegals are transported. There are well-known cases of an Azerbaijani or a Ukrainian who was banned from leaving Ukraine by court decisions. And these convicted citizens tried to escape punishment and flee from the Ukrainian Themis to Europe.
It is worth noting that in most cases, in addition to foreigners, taxi drivers who banally transported illegals, as well as residents of border towns and villages, are also on the dock. Which "earn extra money" by the guides - knowing the border area well. Local guides also know when and on which section of the border border patrols are held.
Among the direct organizers of illegal channels, there are cases when managers are repeatedly convicted of such crimes. And in some cases, people serving sentences in Ukrainian "zones" control organized criminal groups and oversee the smuggling of illegal immigrants by telephone and the Internet.
As, for example, Moldovan who is serving a sentence of imprisonment in the correctional colony 73, which is located in the village of Raiky, Berdychiv district, Zhytomyr region. He organized the illegal transportation of foreign citizens across the state border of Ukraine to the Republic of Romania. His accomplice, along with a group of Somalis, was detained near the village of Molnytsia, near the Romanian border.
Foreigners also take part in crossing the border. Most of them are also residents of border areas - Hungarians or Romanians. They are responsible for receiving illegal immigrants in their countries, hiding them and further transferring them deep into Europe.
As we wrote earlier, according to some stories, you can even write scripts for Hollywood blockbusters. But not only. So there are three well-known cases in which you can shoot very funny comedies.
So on the Polish border detained a car whose trunk was clogged with Hindus.
In another case, a convicted man who was banned from traveling abroad was transported in a specially cut hiding place under the passenger seat of a minibus.
And finally, probably the funniest case.
A citizen of Belgium, a native of Ghana decided to earn extra money by transporting his countrymen to Europe. He took two identification cards of his relatives, also citizens of the Kingdom of Belgium, and came up with a scheme for transporting his countrymen on these documents.
That is, two Ghanaians crossed the border, posing as relatives of a Belgian citizen. But Ukrainian border guards began to google the information and ask leading questions about the city in which these two Ghanaians allegedly live. As the illegals became confused, border guards conducted a more thorough check and exposed the scheme.
Taras Zozulinskyy (Ukraine), Paa Kwesi Plange (Ghana)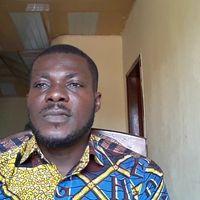 "This article was developed with the support of the Money Trail Project (www.money-trail.org)"