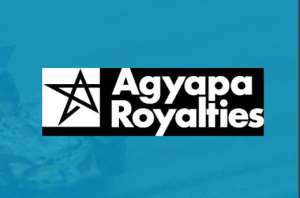 The word "incorruptible" is absent in our leadership,our politics, institutions and among the Ghanaian society. We have witnessed about 180 alleged corrupt scandals over the years under the NPP government. And the latest AGYAPA scandal is an exceeding monstrosity to befall the prospect of this country.
The AGYAPA Royalty Transaction limited seek to steal from the chiefs and citizens off their mineral wealth for the selfish interest of a political party and a small family folks .
From fighting corruption fighters including the AUDITOR GENERAL and the SPECIAL PROSECUTOR. The president is described as the mother "SERPENT of CORRUPTION". Capturing state resources and institutions for the interest of a certain clan of people.
The president of the republic of Ghana is gagged in a quagmire of corruption .
We are all responsible for fighting corruption and holding government accountable but is sorrowful that, the masses who are marginalised and vulnerable of bad leadership and poverty are the ones abetting with political criminals and thieves to loot this country. How can we support incompetence, mismanagement, cronyism, corruption and the many likes.
We cannot be bewitched by these type of politicians and leaders , we are rather ignorant or knowingly supporting these crimes to take place.
We must remember that, 'our decisions of a leader today determines how great or feable our tomorrow and that of our generation would be' .
If we don't rise up now and speak truth irrespective of our political and tribal lines,we will soon turn slaves to a certain tribe and political party.
Arise Ghana youth for your country!
Article by Fighter AKUDAGO ANTHONY.
EFF-GH
Email [email protected]