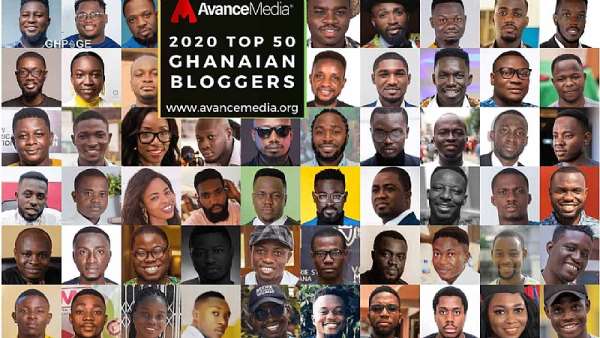 In recent times, I have been thinking a lot about the blogging industry in Ghana. A conduit for the transmission of relevant, expedited news and information has now become a medium for promoting immorality and baseless information. Yes, I agree that blogging and the internet have revolutionised the rate at which news and information get to the general population. We can talk about astute bloggers such as Ameyaw Debrah who constantly have brought to the fore, some of the most critical issues and subsequently, putting Ghana on the international spotlight.
However, for about a couple of years now, the type of blogging in the country has been one that can be described as shallow, lacking salient information and being intellectually unstimulating. With news blogs such as YEN, GH Base, etc., the future of blogging in Ghana seems uncertain. For months now, I have keenly followed the captions and contents of the aforementioned blogs in a bid to make a point. What all of these blogs have in common is the glorification of butt and sexual scandals (usually referred to as Yawa of the day). For instance, YEN.com.gh has a post captioned: "US-based Ghanaian model challenges Hajia Bintu; puts her stunning curves on display." The same blog has a post captioned: "Meet the curviest and hottest police lady in Ghana right now whose photos are driving Ghanaian men crazy." Similarly, GH Base also writes: "My soft bortors is not free, you must pay to chop – Hajia Bintu tells Ghanaians."
The question most Ghanaians are asking now is the essence of such post. Particularly, in the comment section of the Facebook post of these blogs, Ghanaians are constantly pouring out their dissatisfaction with the quality of contents churned out by these blogs. Some people have even threatened to unfollow such blog posts because it lacks information necessary for the development and uplifting of the ordinary Ghanaian. The unfortunate thing is that, with such posts, the level of immorality will ascend. Gradually, we are moving towards a trajectory where there is high glorification of butts and the portrayal of women as sex object and sexual mediums to riches. If this is left unabated, then our quest to promote gender equality and the improvement in the socio-cultural perception of women will be futile. We will inevitably be promoting vaginapreneurship instead of developing their vocational and entrepreneurial skills or seeking higher education. Therefore, there is the need for these bloggers to come to the realisation that the caption and content of their posts is becoming a nuisance to Ghanaians. If they continue in this trajectory, then their blogs will be heading towards a deep ditch. Hence, a critical assessment of blog post should be done to see the social acceptability before posting them.
Together, we can build the Ghana we want.