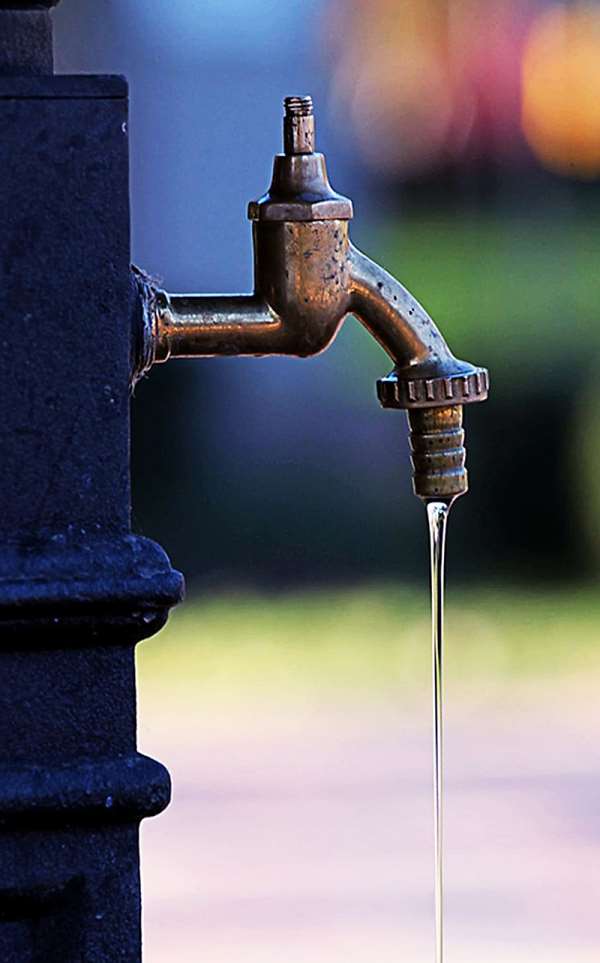 President Akufo-Addo in April this year announced the reduction of electricity tariffs by half and provision of potable water for free to all Ghanaians for the months of April, May and June to make up for lost income as a result of the COVID-19 pandemic. These goodies have been extended to the end of the year. This was part of packages to ameliorate the hardship brought onto Ghanaians as a result of the outbreak of the COVID-19 pandemic.
COVID-19 has brought global attention to the critical role water plays in managing infectious outbreaks of such nature. As many experts predicted that Africa, which Ghana is part will become a COVID-19 hotspot, some experts were also optimistic that given the right strategies and interventions, the region can contain the pandemic. One such intervention is Ghana's directive to provide free water to domestic users till the end of the year to ensure that water insecure households do not compromise appropriate hygiene and sanitation during COVID-19.
Just last week, the Ghana Education Service announced the resumption of school for second year Junior High School and Senior High School students. As these hundreds of students go to school, water is arguably the most critical need for the students and teachers at this moment. One of the instructive preventive measures of COVID 19 is periodic water of hands under running water. The Centers for Disease Control and Prevention and the World Health Organization that consistently said that washing of water is one of the most effective ways to fight the coronavirus. It is therefore an imperative duty of the Ministry of Water and Ghana Water Company to ensure water flows through our taps.
Since Monday, I have not had water. This morning for instance, after exhausting my water storage, I had to deploy an old SHS bathing tactics to enable me go to work. And I'm not alone in this frustration. Many residents in several parts of the country have complained of this happening. The Ghana Water Company Limited owes us an explanation especially in these times and context of a global pandemic.
According to the Director for Natural Resources at the Environmental Protection Agency (EPA), Carl Fiati, in February 2017 predicted Ghana may soon import drinking water from neighbouring countries. This, he said, was due to illegal mining also known as 'galamsey'. It seems Ghana is currently at this crossroad. This should tell us all that, the pandemic requires solidarity not only between countries, but at all levels. For instance, Ghana presently needs a nationalistic approach in fighting the galamsey menace. We as individuals must also take an active role in protecting the world's water supply so that we can all have the resources we need to survive this latest crisis and thrive once it has passed.