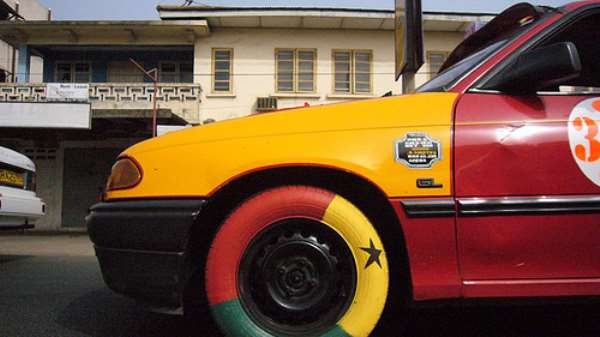 Since time immemorial, mankind has always been innovative; finding creative ways to make a living as well as to survive. Unfortunately, patriarchy has dominated the helms of affairs for centuries, thereby reducing the capability of women to childbearing and domestic work. However, in the 21st century, we have witnessed significant empowerment of women and subsequently a number of renowned women in business, entrepreneurship and politics. For instance, women like Angela Merkel, Arianna Huffington, Oprah Winfery, Michel Obama, Tyra Banks, Beyoncé, etc. have done well in their respective domains. In Ghana here, the likes of Abena Amoah, Claudia Lumor, Comfort Ocran, Kafui Danku, Gifty Anti, Charlotte Osei, Theodora Georgina Woods, among others have contributed significantly to the socio-economic development of Ghana.
Despite the genuine means through which some women in Ghana have used to get to their current socio-economic status, there is a growing concern over what I term as "Vaginaprenuership" in Ghana. Vaginaprenuership can be described as a transaction where a woman gives in sex in return for economic gains. Thus, it can be viewed as some sort of transactional sex which is based on the social exchange theory. This theoretical perspective posits that interaction is mutually dependent and conditional on the actions or inactions of another party. Thus, an individual will decide to perform a particular task when they are confident that they are going to receive a reciprocal action from the other person. In essence, the more the interdependence and mutual reciprocal act, the higher the likelihood to develop a lasting relationship between the individuals or an individual and a group or whatever it may be.
In the context of Vaginaprenuership, the woman exchanges sex for socio-economic benefits which may include assets like buildings, business ventures, financial sponsorship for schooling, and many more. Some women engage in this act as a means to acquiring lands, estates, job positions and some intangible favours and benefits like a strong social network. In essence, it is about using what you have to amass wealth for one's self. This trend among Ghanaian women is becoming worrying. In recent times, there have been some female celebrities such as MzBell, Tracey Boakye, and Afia Schwarzenegger who have been in the news for their purported engagement in Vaginaprenuership. Again, on the TV show, Odo Nkomopa, some guests like Farcadi, Odo Black and Shugattiti have alluded to engage in Vaginaprenuership. This development raises a lot of concerns about the future of the Ghanaian female youth.
Social exchange may not be bad in itself; Vaginaprenuership may be used as a livelihood strategy but the big question is that, is it moral? The Ghanaian society upholds certain values for which Vaginaprenuership is not one of them. The proliferation of this activity may lead to the normalization of Vaginaprenuership and consequently lead to a decay in the morals of the Ghanaian youth, particularly, the female youth. Women empowerment and respect for the rights of the woman should rather lead to creativity in women to form stronger and resilient business ventures, and social enterprises. Instead of succumbing to the whims of unscrupulous men in our society who take advantage of girls in need, it is imperative for women and girls to form networks for themselves; networks which they can harness as a creative hub to start businesses and social enterprises. This is what we expect of the Modern Ghanaian Woman who has been empowered.
I recognize that sometimes the overall Ghanaian system does not provide enough support and enabling environment for women to thrive and do something better for themselves. Hence, I urge the Ministry of Gender and Social Welfare as well as other concomitant agencies like the National Youth Employment Programme as well as some independent entrepreneurial hubs to invest intensively in the development of females in order to reduce the tendency to engaging in Vaginaprenuership.
#theGhanaianDream