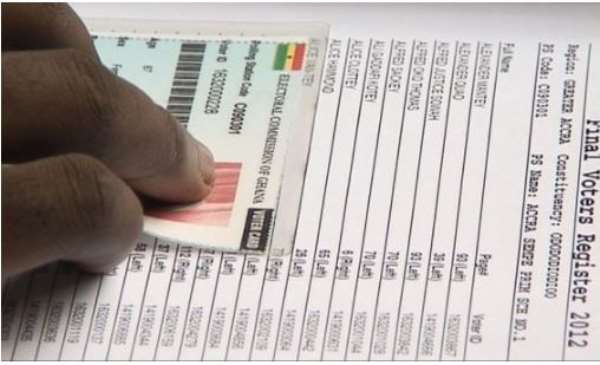 Tribalism should be abated at all cost in our politics lest it will be strewn to conjure other ethnic groups. From the way tribalism and ethnocentrism is paraded and aimed at, it will be a recipe for chaos and the eruption of violence if not curbed immediately and properly.
The remnants of what is happening in some regions especially the Volta region of late pertaining to the ongoing voter registration exercise is ugly. The act must be abrogated and the ethnic groups that are targeted in this discrimination must be apologized to. If this is not done, we will live to regret it. Our country will be in a sorry state if steps are not taking NOW. The phenomenon of the matter is the miniature of the broader catastrophe about to strike come December 2020.
The video circulating on social media and the testament of eyewitnesses depicts and testifies that we are at the verge of losing our peace and democracy anything soon.
Is quite intriguing and crux to think that foreigners are voting in Ghana and doing so they are electing a particular political party in every election year. And I ask these questions, what connections exist between those ethnic groups who are foreigners and the political party they vote for if at all they are not Ghanaians? What will they stand to achieve travelling into a foreign country through unapproved route to register and vote for a particular party? Is that not dangerous and unlawful for any alien to do so?
Is absurd and illogical to blemish, target and tag some particular ethnic groups in Ghana as Foreigners. This is a political gimmick and anxious for political power. Something goes beyond this pettiness and we must look at it from inside out.
The unity and love we live and enjoy as Ghanaians surpass the mere minority who are badly tasty for political power.
Tribal Politics and ethnocentric politicking is programmed to divide our nation and we must not allow it to happen.
Let's wake up and condemn this bogus and tribal bigotry ongoing in Ghana and other parts of the African continent.
Africa, we must stop fighting Ourselves. We need unity and for that matter, there must be NO tribal apartheid and supremacist. We must build ourselves and the time is now.
We must enjoy our political and social rights as citizens of this country and Africa must forever remain peaceful and United as it is out outmost priority to unite Africa for Economic freedom.
All stakeholders and institution should rise and condemn the tribal bigotry rising in the country.
We want peace and a healthy nation.
Article
By
Fighter Anthony AKudago
Telephone:+233244940504
Email: [email protected]
https://eff.healthytastenaturals.com