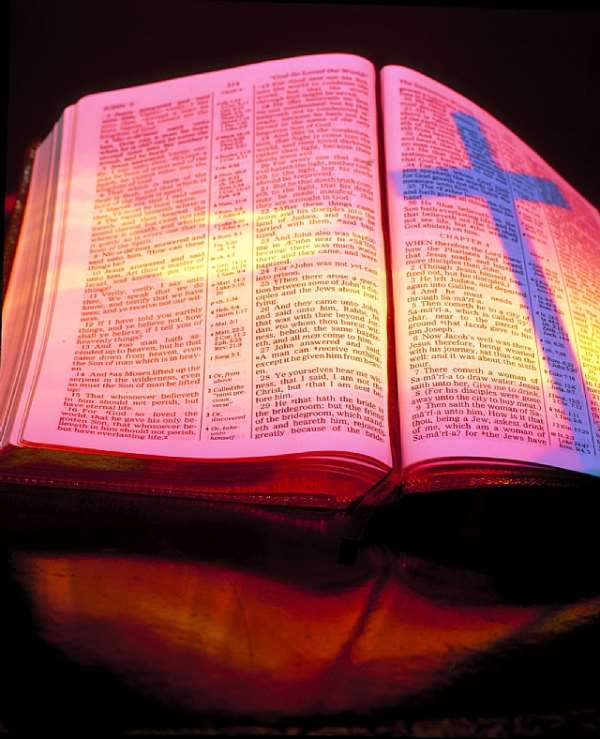 Christian persecution is to suffer injustice or to be treated unfairly because of one's belief in Christ or one's confession and customs which is based on the teachings of Christ. Persecution can take many forms and the reason for persecuting Christians may be diverse and not purely religious. The reasons may be political, social, personal, national, economic and so on. Consider the following verses in the Bible.
In 1 Kings 16: 29 through to chapter 19, the hatred of Queen Jezebel towards God and the prophets of God was for her personal gains or benefits, pleasing the king and her desire for power and control. In Acts 4: 1-22, Peter and John were brought before the Sanhedrin and threatened not to speak in the name of Jesus. Paul and Silas were imprisoned after they delivered a young slave girl who was a fortune-teller because her owners lost their profit. (Acts 16: 16-24). Again, in Acts 19: 23-41, there was a riot in Ephesus because Paul's message was a threat to the silversmith who made silver shrines and was losing income for they claim that Paul's message was leading many who were in Ephesus astray.
Therefore, we need to be aware that persecution is not on religious grounds only, it is blended with cultural and social factors.
Hebrews 10: 32-39 (NIV)
32Remember those earlier days after you had received the light, when you stood your ground in the great contest in the face of suffering. 33Sometimes, we were publicly exposed to insult and persecution, at other times you stood side by side with those who were so treated. 34You sympathised with those in prison and joyfully accepted confiscation of your property because you knew that you yourselves had better and lasting possessions. 35So do not throw away your confidence; it will be richly rewarded. 36You need to persevere so that when you have done the will of God you will receive what He has promised. 37For in just a very little while, "he who is coming will come and will not delay. 38But my righteous one will live by faith. And if he shrinks back, I will not be pleased with him." 39But we are not of those who shrink back and are destroyed but of those who believe and are saved.
The write seeks to encourage his readers in times of suffering so that they are reminded of how God helped them in the earlier times of suffering. The readers first of all are addressed as those who have in times suffered persecution or insult because of their faith and other times have also suffered because the stood side by side with those who were being persecuted. It is also mentioned that the readers had compassion on those who were in prison and have had their possessions arrogate.
A Christian never lives without persecution or suffering. It is either he or she suffers or he or she is persecuted directly or suffers the fate of those who are being persecuted. It is therefore unthinkable for a Christian to ignore the suffering of other Christians or enjoy the fact that things are going well with him or her. As Christian we are to share or bear or carry each other's burden. In this way we fulfil the law of Christ (Galatians 6: 2). For we are all members of one body which is Christ, therefore if one part suffers, every part suffers with it. (1 Corinthians 12: 12-13, 26). We must pray, encourage, give and advocate for those who are suffering or are persecuted because of their faith in Christ. We must remember them just as Bible has commanded us in Hebrews 13: 3 "Remember those in prison as if you were their fellow-prisoners, and those who are ill-treated as if you yourselves were suffering" (NIV).
Persecution in the Old and New Testaments
Persecution can be traced back in Genesis, where some were persecute or killed for their faith in God. In Genesis 4: 2-10, Cain killed his younger brother Abel because the Lord looked with favour on Abel and his sacrifice. The Philistines envied Isaac because the Lord has blessed him and he had become wealthy in the land. (Genesis 26: 12-33). Israel was persecuted by Pharaoh and the Egyptians (Exodus 1-15). David was persecuted by Saul (1 Samuel 18-27). Jeremiah was also persecuted because of the prophecies. Schadrach, Meshach and Abednego were put in the fiery furnace (Daniel 3) and Daniel was put in the lion's den (Daniel 6) because of their faith in the God.
In the New Testament, even Jesus as an infant was persecuted (Matthew 3: 13-23). In Matthew 14: 3-13, John the Baptist was imprisoned and finally beheaded by Herod. Stephen was stoned to death (Acts 6: 8-8:1). Saul persecuted the church by putting many of the believers in prison (Acts 8: 3). Several Christians were imprisoned, James was killed by the sword and Peter was arrested (Acts 12). Paul after his conversion was also persecuted. John was exile to Patmos (Revelation 1: 9).
These are but few of the examples of how the people who believed in God were persecuted.
Persecution in the Early Church
Generally, the Roman Empire was tolerant to other religions. They believed that the gods they worshipped were powers upon which different part of life was depended. They viewed religion as a form of social activity that promoted unity and loyalty to the state (Ekeke, 2012). Therefore, they tolerated any old belief which was in line with ancient customs. Christianity however was seen as a new and innovative teaching which was not in line with their customs and inappropriate for society. Christians were hated, banished to lonely island, imprisoned, and executed by the sword, cast to lions in public. Christians were always in danger. The persecution was however, dependent in the political climate and the inclination of the emperor.
Persecution of Christians was severest during the reign of Emperor Nero (54 AD-68 AD). He started the first official persecution of Christians, it marked the first time the Christians were differentiated from the Jews. Sadly, after Nero it became a crime to be a Christian. He blamed, publicly punished and persecuted the Christians for a fire that ravaged Rome in 64 AD (Ekeke, 2012). These acts were worse than what they had experiences earlier. Nero used to entertain the people in his garden with the Christians by dressing them in animal skin and left haunted and killed by his dogs (González 2010). Foxe (2001) described that other Christians were tied to poles and set on fire to light Nero's parties. Though the persecution made Christians unsafe, it also strengthened them. The persecution strengthened the Christian spirit rather than killing it.
Galba became emperor after Nero's death. He made enemies so quick because of his greed and cruelty (Ekeke, 2012). He was assassinated by Othio who became the emperor in January 69 AD but he committed suicide in April 69 AD. Vitellius became emperor of Rome after Otho committed suicide in April 19th 69AD. Vespasian purposed to dethrone Vitellius. He sent one of his generals to kill Vitellius.
Despite the hatred for the church and Christianity by the Romans, there is no account of any serious persecution during the short reign of these emperors.
Vespasian became emperor in AD 69. He died in June 79 AD due to natural cause. There is no account of serious persecution during his reign.
Titus succeeded his father, Vespasian in July 69 AD. He destroyed the temple of Jerusalem during his father's reign where he was the supreme commander of the Jewish war in 70 AD. No other serious persecution was recorded during his reign.
Domitian the younger brother of Titus succeeded him in AD 81. He was the first emperor who made men call him "Lord" and "God". He condemned and punished Christians for rejecting the Roman gods. Numerous lies were made up during his time to harm the Christians. Such as Christians were responsible for every famine, epidemic or earthquake that afflicted any part of the Roman Empire. He issued that any Christian who does not renounce his or her religion should be punished. If Christians, brought before his council refuse to pledge allegiance to him, they are killed (Ekeke, 2012).
Persecution in Modern Church
The church continue to face persecution and suffering. Advancement of the society may cause some to think that people are no longer persecuted for their religious belief. However, many continue to face persecution. Hundreds of Iraqi Christians flee from their families and homes for safety. Chinese House Church was raided. Many Christians in United State faced persecution which took a form of job loss, churched burned. (Worthy News, 2010).
The persecution of Christians in Northern Nigeria by the Boko Haram reached its peaked. Though Nigeria is a secular state constitutionally, the northern elite gives preferential treatment to Muslims and discriminate against Christians (Crimi 2011).
Lessons for the Church Today
In some instances, the Christian may be tempted to retaliate against his or her persecutors. However, the Christian should leave vengeance to the Lord. Romans 12:19, "Do not take revenge, my friends, but leave room for God's wrath, for it is written: "It is mine to avenge; I will repay," says the Lord." The Lord definitely fight for His people. The Lord Jesus teaches Christians to love their enemies and pray for those who persecute them. (Matthew 5: 12). Paul also admonish the Christian to bless those who persecute them and not curse their persecutors (Romans 12: 14).
Even though, God permits persecution against the Body of Christ, the persecutors can never annihilate the Body of Christ. In the end the Church will stand strong and firmly rooted in the Lord. For Jesus promised, "…I will build my church and the gates of hell will not overcome it" (Matthew 16: 18). The Church of God will continue to grow stronger and stronger. The Gospel will continue to spread for the Word of God cannot be bound or chained (2 Timothy 2: 9). Individual believers can be bound and kept under control but not the Word of God (Hebrews 4: 12) nor the Church.
Christians should encourage themselves in the Word of God and know that the Lord will never leave nor forsake them. Deuteronomy 31: 6 "Be strong and courageous. Do not be afraid or terrified because of them, for the Lord your God goes with you; he will never leave you nor forsake you." The Lord is always with the Christian through every circumstance (Isaiah 43: 1-4).
Christians should also encourage one another and carry each other's burden as stated earlier. Christians should pray, give and support them that are persecuted. Christian should sympathise with them that are treated unfairly because of their faith in Christ.
Conclusion
Persecution of God's people can be traced back to Genesis and continued in the New Testament. The Apostles were persecuted in many ways but they endured and kept trusting the promises of God. The early church was also persecuted as well as the church today. The reason behind persecution is multi-faceted, it can be political, social, societal, economical, personal gains and so on. Almost every Christian faces persecution one way or the other.
However, it should be known to all Christians that our Lord and King is with us through it all. And if the Christian is able to endure to the end there is a great prize that awaits him or her.
Romans 12: 2-3
"Let us fix our eyes on Jesus, the author and perfecter of our faith, who for the joy set before him endured the cross, scorning its shame, and sat down at the right hand of the throne of God. Consider him who endured such opposition from sinful men, so that you will not grow weary and lose heart."
References
Crimi, F. (2011). Nigerian Christian persecutions. Retrieved from
(http://frontpagemag. com/2011/frank-crimi/nigeria%E2%80%99s-christian-persecution/)
Ekeke, E. C (2012). Persecution and Martyrdom of Christians in the Roman Empire from AD 54
to 100: A Lesson for the 21st Century Church. European Scientific Journal, 8, (16).
Foxe, J. (2001). Foxe's Book of Martyrs. Bridge: Benin, Lagos.
González, J. L. (2010). The Story or Christianity: Volume 1. HarperCollins: New York Hale S.
(1993). Galba, Otho and Vitellius historically. Retrieved from
( http://www.mtjuliet.org/sermons/archives2/002811.html )
Worthy news (2010). Iraqi Christians murdered, hundreds more flee, December 09, Baghdad.