Reviving Businesses Post COVID-19: Leverage Microfinance On Rescue Mission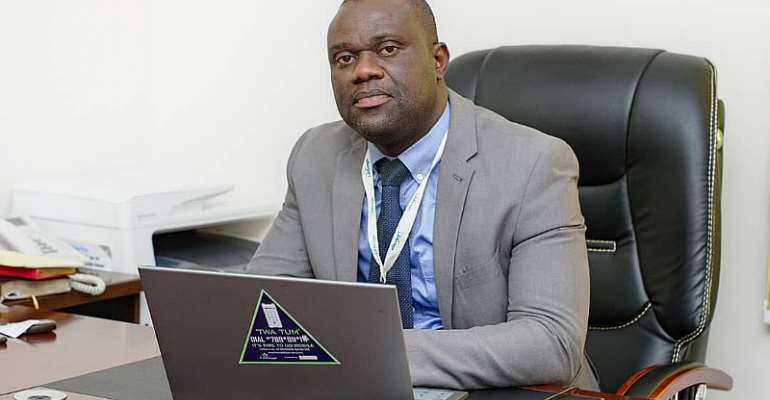 Due to the unprecedented consequences, the coronavirus (COVID-19) pandemic have brought on businesses, small enterprises with the ripple effect biting real hard, it has become seemingly critical that businesses be given a financial boost to get them back on track for the post-COVID-19 period which has now become known as the new normal life.
The world of work has been profoundly affected by the pandemic. In addition to the threat to public health, the economic and social disruption threatens the long-term livelihoods and wellbeing of millions.
The pandemic is heavily affecting labour markets, economies, and enterprises, including global supply chains, leading to widespread business disruptions.
It is against this background that one of the leading Microfinance operators in Ghana that survived the financial sector clean up and still going stronger, Leverage Microfinance, is seeking to reach out to all kinds of businesses to inject funding into their operations.
The Shareholders of Leverage Microfinance Co. Ltd. have injected an additional capital to increase its stated capital to 4.7 million Ghana Cedis. This has received the approval of the Central Bank of Ghana (BOG) as of March 2020.
With this injection, the company can now extend to its clients, loans with medium-term repayment options.
Leverage Microfinance is happy to inform the general public of its readiness to assist individuals and other corporate bodies in acquiring loan facilities from the company to meet their economic and other business or personal needs.
This was revealed by the CEO of Leverage Microfinance Co. Ltd., Gilbert K. N. Adamtey, in an exclusive interview after 9 years of operation.
He reinstated that, although the minimum paid-up capital within the sector is 2million Ghana Cedis, the injection and approval has come at the right time to complement the efforts of its clients in these trying times for businesses and individuals as a result of the global pandemic.
The CEO hinted, that the company has also added on to the existing board and management team astute professionals to strengthen its corporate governance structure for operations.
As the vision of the company is to provide financial solutions to livelihoods in Africa, Leverage Microfinance currently has a number of tailored-made products for its customers. A recent product introduced is the Leverage Public Sector (Controller) Loan.
This product is geared towards meeting personal commitment for growth including the establishment of second line of business income.
He also expressed appreciation to the staff and all stakeholders who have held forth for the company in the past 9-years of the company's operation.