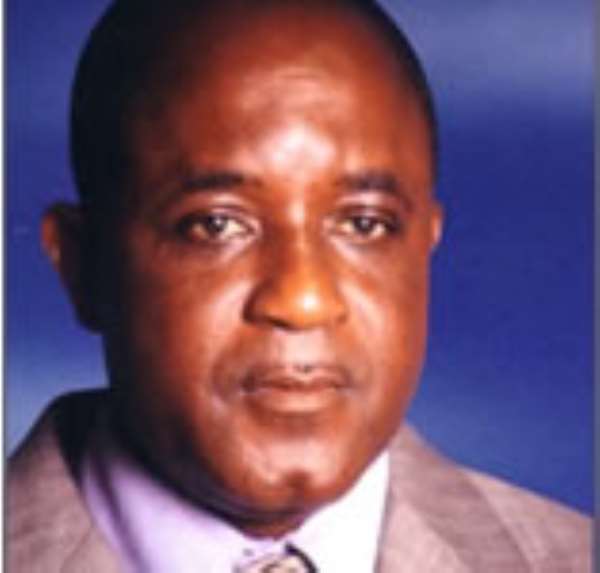 Contrary to speculations that the MP's Common Fund of Eric Amoateng, Member of Parliament for Nkoranza North Constituency had piled up, investigations by The Chronicle newspaper reveal that his purse was in deficit long before he left the shores of this country to the United States of America, where he is currently facing trail on drug charges.
It further established that before Amoateng left this country for his 'alleged expedition' to the USA, he had submitted a tall list of items and projects he wanted his share of the common fund to be spent on.
The District Chief Executive for Nkoranza, Hon. James Kwabena Appiah- Awuah, in an interview said that the common fund was exhausted whilst Amoateng was physically in the country.
Awuah explained that the list Amoateng submitted included footballs, bags of cement, iron sheets, cutlasses and other farming inputs, plus the hiring of caterpillar of reshaping of the roads in the constituency.
He said, "Whenever our common fund comes, we then deduct his share and use it to pay up for the item he listed, and which were procured in his name at the shops".
According to the DCE, the only fund that was outstanding for the embattled MP was for the last quarter of 2005 and first quarter of this year. The total amount for the two quarters also revealed by the DCE was about 116 million cedis.
He said the Assembly was ready to utilize the outstanding fund, whenever they receive instructions from him.
It is recalled that on June 3 and 4, this year, the then Minister designate for Local Government, Rural Development and Environment, Stephen Asamoah Boateng, went to Nkoranza to assess how Amoateng's common fund was being used.
Later in an interview with the press, the minister designate expressed satisfaction at the use of the fund for the intended projects.
Meanwhile Hon. Appiah Awuah rubbished the rumours making rounds that Amoateng had resigned his position s MP for the constituency.
Dependable sources close to the NPP revealed that Nana Amoateng had tendered in resignation letter to the party, but the leadership was with holding the information because the grounds in the constituency were not favourable for the ruling party.
The sources said the party wanted fertile the grounds, before the green light was given to the Speaker of Parliament for the subsequent declaration of the seat vacant.