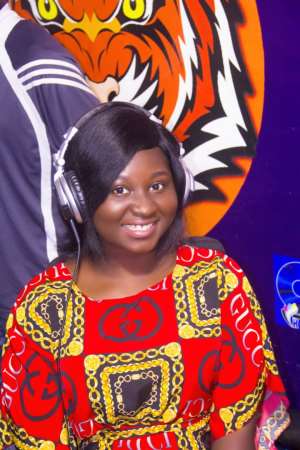 The whole showering or bathing everyday is a recent concept. People did not bath regularly until the early 20th century where bathing once per week, and usually Saturday nights, became common. Before that it was semi regular in almost everywhere on the globe.
The idea to bath daily was a marketing ploy by advertising industries. But now people who refuse to shower before bed even if they bathed in the morning are often seen as weird, dirty, and so on.
On a Facebook live program, Obaapa Afia Badu Dufie claims that men who usually do not shower or bath find it difficult to get wives. The young and beautiful presenter during the show mentioned the importance of always remaining neat as a young man.
According to her, if you are a man and you do not shower regularly, do not expect to receive romantic hugs from women. "Most women want men who smell good and are easily attracted to these men and so you see most women will turn down the proposals of men who do not look clean", she said.
She again said that one can adequately control body odour by bathing regularly and with lime water.
Her educative program is broadcast live on Facebook at Bofty films and on YouTube, Bofty films production.