February 2, 2018
|
Entertainment Music News
My Father Worked Harder Than Bob Marley In Africa--Son Of Joseph Hill Culture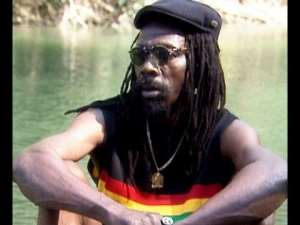 Kenyatta Hill, son of the legendary Reggae Icon, Joseph Hill Culture, has stated that not even Bob Marley worked so hard in Africa than his late father.
According to him, until the demise of his father in 2006, he had a lot of projects being worked on the whole of Africa so he has bounced back to take up those projects which were at the heart of his father.
Kenyatta Hill was speaking exclusively to Blakk Rasta on the Taxi Driver Show on Zylofon 102.1 FM last week.
He has therefore expressed commitment to continue projects which were being undertaken by his father in Africa.
Kenyatta Hill happens to be the only son of Joseph Hill Culture. Joseph Hill was the lead Vocalist and songwriter for traditional roots reggae group Culture.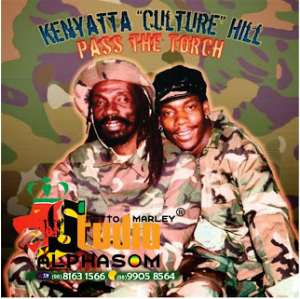 The Taxi Driver show has already drawn tens of thousands of listeners with the people asking for more through interactive tweets, emails, and WhatsApp.
Before Culture's death, he was made a Development Chief at Aburi, in the Eastern region of Ghana and undertook lots of projects.
"My father was building a whole recording studio in Ghana and he didn't finish the project so I am coming to finish that project among other projects he was doing in Africa," Kenyatta Hill told Blakk Rasta.
He said his father worked harder in Africa because he had Africa at heart than even Bob Marley.
"My father deserves a posthumous Grammy and should have also been given a state funeral and buried in the Jamaican heroes' park where heroes are buried," he said.
Blakk Rasta has promoted reggae music at different levels with pure Ghanaian reggae music fused with insightful poetry and historical stories.