Pastors Chase Nana Ampadu Music Videos.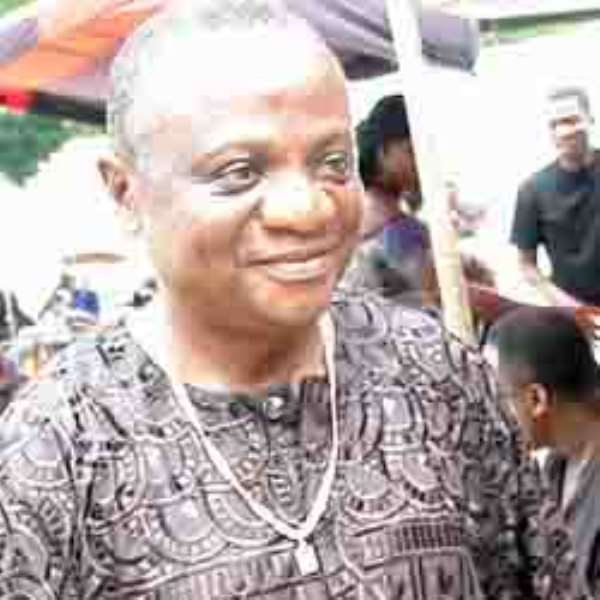 Nana Kwame Ampadu
As part of its efforts to promote Ghanaian music on the international music market, Stebo Records has finally released its latest music videos of Nana Kwame Ampadu I onto the music market.
According to the management of Stebo Records, the company had plans of coming out with more music videos to help promote Ghanaian music as well as Ghanaian artistes on the international music scene.
They hinted that the compilation would give Highlife fans the opportunity to enjoy Nana's music videos.
According to executive producer, Nana Boahene aka Original Stebo, CEO of Stebo Records, some prominent pastors and senior citizens were excited about the compilation and had called him to express their satisfaction with the music videos, adding, 'They see it as more educative, prophetic, entertaining and good for our culture values'.
He disclosed that some of the pastors had even confessed that sometimes they quoted some of Nana's lyrics to preach to their congregation.
'It's unusual for pastors to appreciate secular music but this time around they have motivated us for the good job we are doing and we are very grateful to these pastors,' Stebo emphasizes.
Nana Ampadu started releasing his music videos onto the market about four years ago. At the moment, he has four video albums (Exclusive video 1,2,3 and 4) to his credit and according to  music shop owners, Nana's videos' sales were high, with recent competition being that of Amakye Dede's Best Concert Videos.
Although Nana Kwame Ampadu is old, he never ceases to rock the stage wherever he performs, and when it comes to authentic Ghanaian Highlife music, Nana Ampadu is a household name. With a career dating back to the 60s, Nana has never ceased to be in the limelight with what he does best, singing.
After producing over thousands of hit songs, including his popular hit ' Agatha ', Nana Ampadu is definitely a legend and a mentor to many.
By George Clifford Owusu