Government Reshuffle: AGood Idea Or Bad One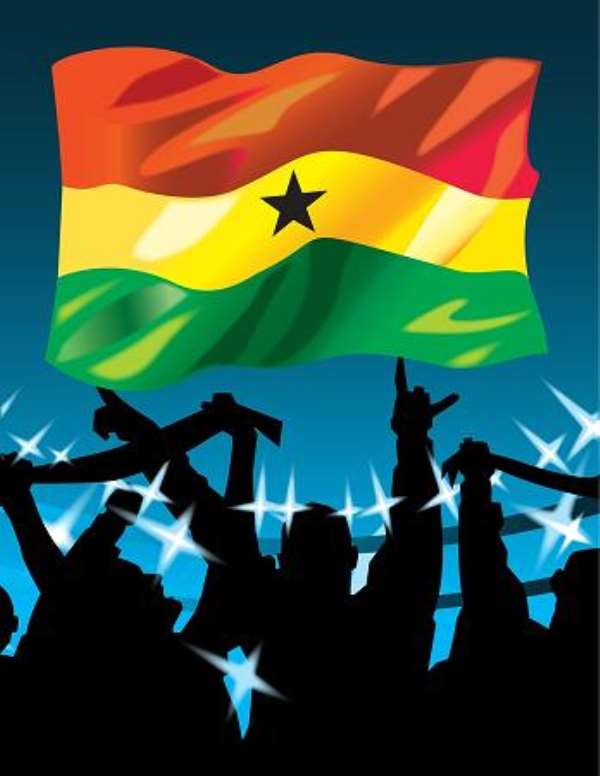 Reshuffling a good idea or bad one depends on when and how is done by the one in helms of affairs. During the Kuffour's first year in office his quick and smart moves in curbing any sort of nuisance before in comes out to the public domain was what to a large extent help him in spinning things around. That subsequently led him to throw a lot of dust in the eyes of many in the country and won him the second term in his eight (8) years reign for Ghana. Though, During the NPP's era reshuffling most of these were done to pin some of anti-Kuffour's men in government, this to some extent paid off for him (Kuffour) to enable him to get what he want from the coffers of the country. Whilst others did not help him as long as Ghana was concern since it led him creating one of the most bias administration ever brace the shores of Ghana since independence.
The demotion of Jake Obetsebi lamptey's from presidential spokesperson to Tourism ministry was one of the one's that led to his own downfall replacing him with an inexperience person in the likes Kwabena Adjapong. Not surprising his tenure at the office of the president did not last long only to earn another demotion who repeatedly rejected the then Government's reshuffle. That said it all, that the then NPP was a money craving and ceremonial position seeking government only to pride themselves with fame and money. This admittedly, was the most betrayal and fall shorts of the Kuffour's NPP in his first administration.
However, should the Atta Mills NDC follow the same fate that certainly will be seen as a mere repetition of the previous government tactics and hence Mills will end up being a failure rather than victor for the people of Ghana. His campaign promises has been under a spotlight in recent times until the miraculous economy recovery at the latter part of last year relief him of such pressure. That, certainly did not end there, Atta Mills still faces an uphill task within his own NDC bigwigs of which includes his former mentor, Jerry Rawlings. His failure to listen to his mentor's advises has undoubtedly led him to tumble many times before the famous November and December Economic recovery savior.
Many now are fuming with his recent call for reshuffling, of cause, this has been coming since last year because of the pressure mounting on the throat of some of the ministers such as Zita Okaikoi, Koku Anyidoho e.t.c to be sacked from the post and make way for a new and fresh brains. Atta Mills did not hesitate and in fact did not rush in answering these questions since this could be a distraction from his delivering a good service to the country. He, however, held his nerves and make good a great escape for all those murmurings and bitebiting and sending signals that there is time for every thing under this sun. For him, this year was the best time for the reshuffling to make way for other fresh ideas and brains. Certainly, Atta mills sees this reshuffling as an opportunity to also silence some of his insiders' who seem to be critical about his appointees and hence policies esp. within the legislative arm of government.
This, I believe He (Atta Mills) anticipate a worse form of criticism if he continue with his old path of which was engineered by the NPP government. To make imperative, was after some of pro-Rawlings die-hard favorites won the NDC national delegates executives' election. This, obviously took the whole stakes to a different level which most people see it as 'coup d'tet' looming and the earlier the president acts on some of this murmuring the better for his government and as a leader of the party. Yes! Atta Mills may be the president of about 22million Ghanaians but owes his own party a great gratitude for them making him who he is today. That is, why is so paramount for him to start to discharge some of duties of the parties through whom he end up becoming the president.
Otherwise,
• he will end up making opposition work easier and lighter come 2012.
• Creating a vast bottleneck between the ruled and the ruler
• Frustrating the grassroots of the NDC base of which ensures his victory ( a mistake NPP did during his 2008 election).
• Creating a porous force (vacuum) within the NDC which could be an opponent's foothold within their rank and file.
These and others makes it necessary for the reshuffle to take it cause for good governance and making real the very statues of the NDC party. Nonetheless, these same tactics has been employ before by the NPP administration and it is time the NDC come with a more effective and efficient means to augment what has already been invented.
Thank you
Gob bless Ghana
Long live Ghana and long live Democracy in Ghana
Isaac Obe
UNITED KINGDOM