Ghana Begins On Strong Foot At NorthWest Africa Women's Cricket Tournament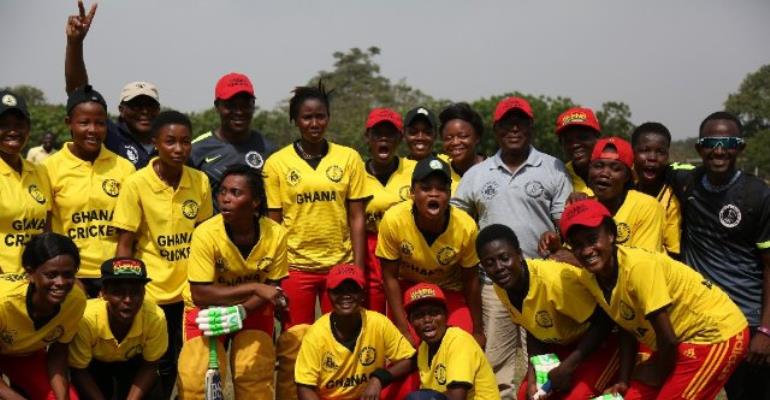 Ghana began on a strong foot at the 2nd edition of the Africa Cricket Association NorthWest Africa women's tournament on Friday.
Ghana is hosting three other West African countries; Nigeria, Sierra Leone and the Gambia at the Achimota Cricket Oval for the three-day tournament.
The host nation opened up the tournament against the Gambia and did not hesitate to sound a strong note of caution. The Gambia batted first and scored 110 runs, a third of which came from wide and no balls, losing 5 wickets in 20 overs.
Ghana, therefore, required a run rate of 5.5 per over but incredibly pushed the notch higher to do 9.25 runs per over, scoring an incredible 111 runs in a little over twelve overs, losing only three wickets. Ghana thus won the game by seven wickets.
In the day's other game which was played simultaneously at the second oval in Achimota, Nigeria and Sierra Leone both tried to out-play each other defensively. They prevented each other from scoring many runs.