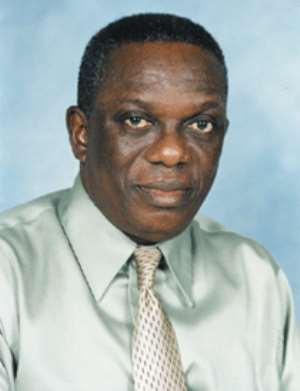 Former Deputy Youth and Sports Minister Joe Aggrey says he is disappointed to have been dropped from the position he held for four years.
Aggrey's name was missing from the latest list of deputy minister nominees released by the President on Friday and the former journalist told the African sports newspaper he is naturally disappointed but will take it in his stride.
Aggrey brushed aside the familiar accusation that he failed to match the high standards in his articles in his work, suggesting it was possible to implement his ideas as a deputy particularly under Edward Osei Kweku.
He said however that he was delighted to have helped revive the security services games and proud that Ghana sports is in a healthy state as he leaves.
He has ruled out a return to Graphic saying he will take a few months off and decide his future.
Joe Aggrey was a fierce critic of sports administrators, but his critics say he committed most of those sins such as jumping on every trip abroad during his tenure as deputy minister.