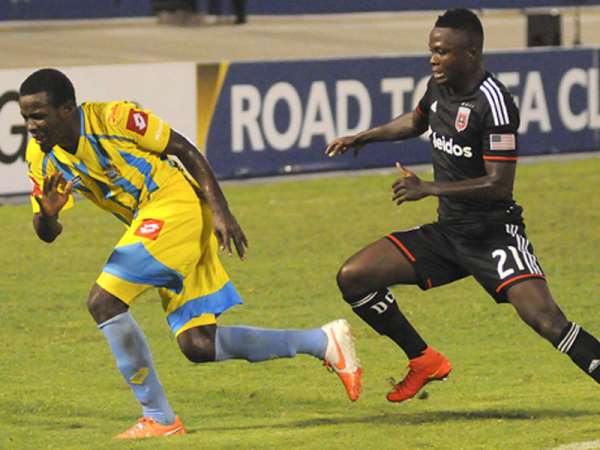 Inkoom_DCU
DC United utility player, Samuel Inkoom has thanked fans of DUC for the enormous support shown him since his move to the Washington D.C. based Major League Soccer side.
In an interview with Dinah Heston, the Ghana Black Stars' ace said: "I feel at home here and love the support [that] the fans of this great club have shown me so far. It's my duty to give them my best and that's what I want to do. I came into a new team and already the team is like family. I can see my compatriot [Nana Attakora] and we also do jokes together, so I feel at home. Whether I stay here for a month or decades, I just want to do my best for the club and be a legend here."
Inkoom also says Africa can win the next FIFA World Cup if the continent does its home work well and learns from mistakes of the past two World Cups because there is an abundance of talent and experience on the continent.
'We have a lot of quality talents and experience in Africa, all we need to do is to die a little more for our respective nations, be more professional in our handling of soccer administration and start to respect the fans a lot more because they are the reason we have careers as soccer stars' Inkoom added.