Anthony Annan's mother passes away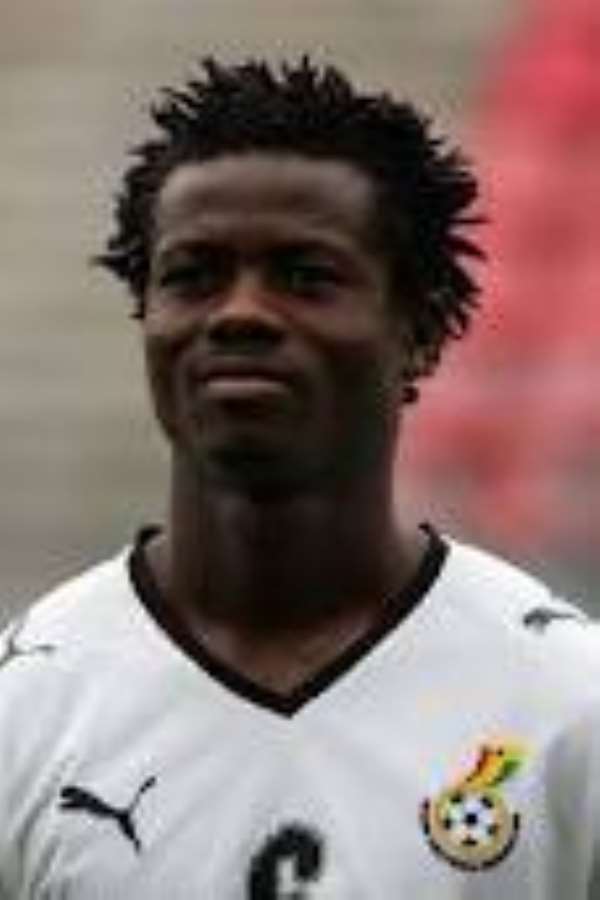 Cape Coast, Feb. 3, GNA – Hundreds of supporters and sympathisers including
"Cape Town Fun Club" of Black Stars midfielder, Anthony Annan on Friday converged at the Family House of the footballer to sympathizer with the family following the sudden death of his mother, Madam Sophia Sampson.
The late Madam Sampson aka "Anyen nhye wo Anyiwem" age 70 and a mother of seven died at the Central Regional Hospital on Thursday after a short illness.
Mr Nathaniel Annan, brother of Anthony who spoke to the GNA Sports in an interview at the family house in Cape Coast, said the sad event came as a shock and a big blow to the family.
He explained that the late Madam Sampson complained of having a boil in her throat and general body pains and was sent to the Cape Coast Metropolitan Hospital where she passed away on admission.
He said the family would meet on Saturday, February 18, 2012 to fix the date for the funeral rites and burial of the late Madam Sampson.
Mr Francis Assibu, leader of the "Cape Town Fun Club" where Anthony Annan started his football career, who led members of the Club to sympathize with the family, also expressed shock at the sudden death of Madam Sampson and extended their condolences to the bereaved family and especially Anthony Annan who is currently with the Black Stars at the on-going Africa Cup Nations being co-hosted by Equatorial Guinea and Gabon.
He prayed that Anthony would have the peace of mind to play in the on-going African Cup of Nations tournament in Gabon so as to bring honour to his late mother and the residents Cape Coast and the whole country as a whole.
Mrs Gifty Annan, wife of Anthony Annan said even though it was very painful to lose a mother at this crucial point of his career, she prayed that Anthony would be able to play his heart out in the on-going tournament.
GNA