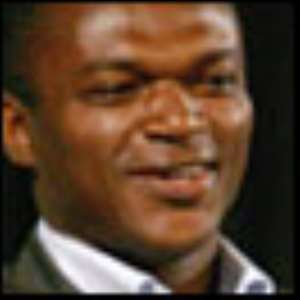 Al Ain: French football legend Marcel Desailly is of the firm opinion that youngsters in the region who aspire to reach the top echelon of the sport should have the hunger to succeed.
Visiting the UAE as part of Etihad Airways' Chelsea Soccer School programme, Desailly told Gulf News that despite their talent, youngsters in the region have many options and this could prevent their rise to the top.
"I have played club soccer in Qatar and do have a fair idea of football in the region. I have seen a lot of potential in the kids here. But unlike their counterparts in Africa or even Europe, the kids here have so many other things to do," said the 40-year-old, who also played for Chelsea.
"In Africa a child keen on football is aware that it is perhaps the only way to make it big and in the absence of alternatives does pursue the sport with determination.
"Here I do find a lot of alternatives and the government also looks after the children well," said Desailly, who came to France as a four-year-old from Ghana and then went on to win the World Cup in 1998, the European Championship in 2000 and the Confederations Cup in 2001.
"But I must say that there has been a rising trend in the region and with such great football facilities, coupled with such initiatives to catch them young, there is a good future ahead," he said.
Hailed as one of the best defenders of his generation, Desailly said he is currently enjoying a break, but will soon be back in the game - perhaps as a coach.
"Yes, there are reports about me being the national team coach of Ghana - but right now I am taking it easy and breathing free. For 20 years I have been through the pressure and am now concentrating on some personal investment issues," he said, adding that he approved of Fabio Capello's coaching style.
"Under Capello there were no stars. The responsibility was on the players to stay on top while playing, while training and off the field.
"He was very hard and I like that style - to be hard and always focused," said Desailly, who has also played club football for FC Nantes, Olympique de Marseille and AC Milan.
By M. Satya Narayan, Senior Reporter