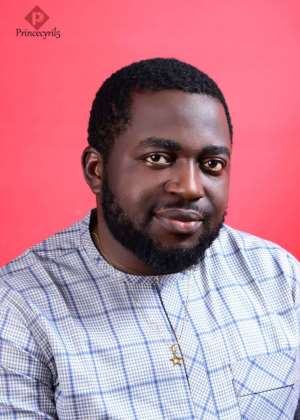 Prince Cyril Ajom, a native of Ikom Local Government area of Cross Rivers State. His passion for photography led him to the Port Harcourt City where he learnt the photography and artist craft. He didn't realize then that he was the beginning of the success story of his multimedia empire.
Prince Cyril Ajom is one of Abuja's leading and upwardly photographer, publisher and model manager. His success is driven by the people and their commitment to get results in the right way – by operating responsibly, executing with excellence, applying innovative technologies and capturing new opportunities for profitable growth. Prince Cyril started over 13years ago as a creative director of Garki Gazette Newspaper before venturing fully into the creative industry, he runs a modelling agency and a modelling magazine that promotes and projects Models.
Recognizing the fact that the creative industry is very much competitive, Prince Cyril works daily to discover and harness new and unique ways to beautify his clients and quench the thirst for elegance.
Prince Cyril has a unified team of energized associates obsessed with creating Abuja's number one creativity and styles to surpass their customers' expectations by taking excellence further to 'Distinction'.
Prince Cyril is an award winning photographer, he has won several awards like Photographer of the year 2019 at World Humanitarian Award, FEM Achievers Awards as event photographer of the year 2019, Celebrity photographer of the year 2017 at Charity Achievers Awards and many others.