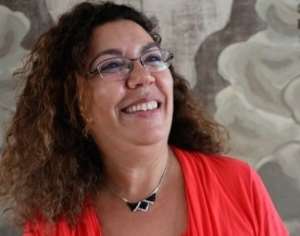 Veteran Moroccan film producer, Khadija Alami, has called for collaboration in filmmaking between morocco movie stakeholders and the Nigerian movie industry, popularly known as Nollywood.
She made the call during an interview with the News Agency of Nigeria (NAN) on the side line of the 2017 edition of the ZUMA Film Festival (ZUFF) held Dec.1 to Dec. 3 in Abuja, organised by the Nigerian Film Corporation (NFC).
According to Alami, such collaboration will also serve as a platform to further expose and grow both countries film industries, promote exchange and transfer of cultural heritage and further boost their bilateral relations.
She noted that the two countries have rich potentials and opportunities, as well as huge human resources in the motion picture industry that can be harnessed to better position Africa films on the global stage.
"The Nigerian Nollywood is vibrant and one of the best in the world, and although Morocco film sector is doing well, it still has a lot to learn from Nigeria.
"I urge investors and stakeholders in the film making sector from both countries to consider working together for the growth and benefit of the two countries.
"Morocco and Nigeria have very rich culture and arts, which can be promoted and harnessed through movies to strengthen our relationship.
"If we exchange what define us as people, like music, dressing and other cultural identity, then we will accept one another better,'' she said.
Alami noted that although Nigeria was a purely English speaking country, while Moroccans dominantly spoke Arabic, and French, language difference was never a barrier to the motion picture sector, especially in this digital age.
She therefore commended the organisers for repositioning ZUFF as an international brand that brought together movie/film stakeholders across Africa and beyond.
NAN reports that Alami, the Chief Executive of K Films, is the first Moroccan woman to join Oscars Jury Committee alongside Moroccan filmmaker, Nabil Ayouch.
She is an acclaimed national and international producer, known for her production of the movies: `Tala Hadids, "`The Narrow Frame of Midnight' (Itar El Layl) and `Jawad Rhalibs' (Insoumise).
She has also contributed to the production of important feature films such as, `The Exorcist, Beginning' by Paul Schrader, and"`Captain Phillips' by Paul Greengrass.
Some of her works that also gained international applauds in recent times include; Captain Phillips (2013), Son of God (2014) and Our Kind of Traitor (2016).
NAN reports that the ZUMA Film Festival, now in its 8th edition, is a platform for Nigerian film practitioners to network with their counterparts from other parts of the world and thus stimulates co-production and financing opportunities.
It presents the Nigerian film industry as a vibrant and viable investment option to Nigeria and international business communities.