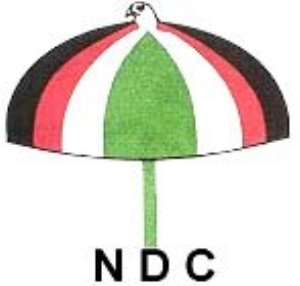 The National Democratic Congress has launched guidelines for the nomination and election of a presidential candidate for the 2008 elections.

The document outlines specific requirements prospective candidates must satisfy.
Party officials say the document will provide fair opportunity to all prospective candidates.
Launching the guidelines the NDC's National Chairman Dr. Kwabena Adjei said the party is determined to win the 2008 elections.
"A person wishing to contest for the position of Presidential candidate of the party for not less than 4 years, not be a member of any other political party, be a card bearing member of the party with fully paid up membership subscription fees and annual dues, not be facing any disciplinary action from the breach of the party's disciplinary code of conduct and constitution can have a qualified interns of the 1992 Republican Constitution to be elected as an MP and as a President of the Republic of Ghana and finally have resigned his position 90 days before the day set to hold the national congress if he/she is a member of the national or regional executive committee".
According to the NDC Chairman the introduction of the guide line is the first in a series of initiatives being undertaken by the party to deepen internal democracy.