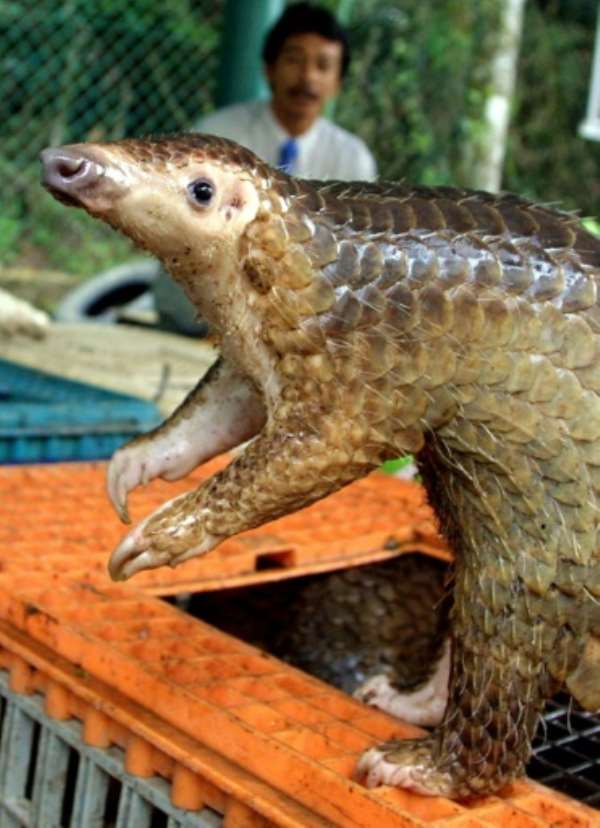 Late last year, China reported cases of COVID – 19, a disease that has now crossed borders to spread worldwide. It is believed to have been transmitted from animals to humans in a wildlife wet market in Wuhan. Since the first case broke out, many countries have come under scrutiny for their wildlife trade industries.
In a report and a documentary launched last week by a global charity organization, World Animal Protection exposing the Global Wildlife Trade, horrifying footage exposed the trade of wild animal derivatives at voodoo markets in West Africa.
A collection of footage and images shows the heartbreaking reality of the wildlife trade in West Africa, where pangolin heads, baboon skulls and dead birds lay alongside live animals like tortoises.
At these voodoo markets in Cotonou and Ouidah in Benin, West Africa, thousands of animal derivatives line the stalls, providing a breeding ground for disease as they wait to be sold to locals.
Benin is one of only two countries in the world where Voodoo is the main religion, and it has thriving domestic consumer demand for wild animal derivatives.
Most of the derivatives are sold for spiritual purposes, such as to protect against witchcraft or as a good luck charm.
These practices threaten the conservation of wild populations and have negative impacts on animal welfare, as the animals suffer cruel treatment during capture, transport, onward sale and slaughter. It is also a potential threat to human health as what was experienced in China could possibly happen at the voodoo market because of the poor handling of dead and live animals.
Edith Kabesiime, Wildlife Campaign Manager at World Animal Protection, said:
"There is no doubt that these voodoo markets are a hub for the wildlife trade industry. There are various species of dead monkeys, cats, and birds, as well as pangolins – which have found themselves suspect to be at the center of COVID-19," she said.
"There are also many animal welfare concerns. Prior to their death, the animals traded for the voodoo market are kept in poor hygiene conditions. They are housed in cramped cages, often left to sit in their own urine and faeces."
"These conditions are cruel incubators for the transmission of diseases and the evolution of more virulent pathogens. Lack of hygiene combined with direct human contact can create a breeding ground for existing and emerging infectious diseases."
"We urge individuals to stop wildlife trade for their own good and animals as well. Wild animals belong in the wild, not in conditions like the ones found at these voodoo markets."