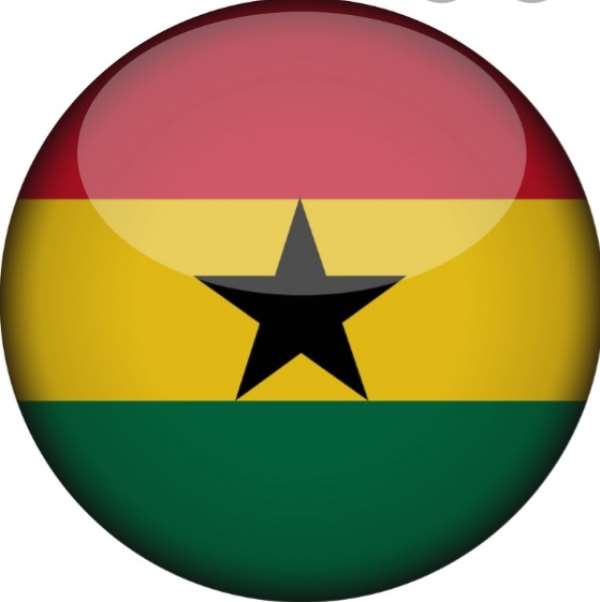 After a very powerful and elegant celebration of 63 years of our political Independence from the White Colonialists, it is very sad and ironic to note that we are still effectively under the colonised grip of a new set of Black Colonialists!
To be free is a must! But to be free in poverty and without hope, is an illusion of freedom.
To be free to sing your own National Anthem, to be free to raise your own National Flag, to be free to elect your own Presidents, and yet, to be free to live this 'freedom' in poverty, unemployment and hopelessness created by PARTISAN corruption, and without any hope of economic emancipation, is not freedom. For Political Independence without economic advantage in meaningless! Therefore, we must begin to think and prepare for a whole new struggle for our total independence! Ghana is not Independent!
Until our leaders understand the common concept that all Ghanaians must benefit from our taxes, that all Ghanaian children must have equal opportunities to a bright future (as the children of politicians), that our pensioners must not die in pain and shame, but have good and affordable access to healthcare in their old age, and that the Unborn Generation must be guaranteed life and a future without the burden of inherited National debt, then we the People of Ghana, by whose thumb prints, we enthrone and dethrone Presidents, must begin to prepare for the commencement of the 2nd and final phase of our Independence Struggle. Ghana is not Independent!
Freedom is a natural necessity. Bondage, on the other hand, is orchestrated and must be resisted. As an unborn child must be delivered out of the mother's womb by pushing or surgically, so must all humans trapped in whatever kind of bondage, oppression, confinement or suppression, be delivered or liberated from the oppressor(s).
Freedom from slavery or colonialism without the benefit of opportunity for socio-economic advancement is limited freedom. It is just like prisoners who have been let loose from their holding cells on to the playground. Although they're free to run around the massive prison yard, play, exercise, sometimes even fight each other, they are still under lock. They are free but not freed.
Freedom in poverty is slavery in freedom!
63 years of freedom from colonial rule, and yet we are like slaves in a massive prison yard serving life sentences. Our prison officers (you know them), the Black Colonialists who masquerade as elected and appointed Government Officials, decide our fate, whilst they are free from our prison walls of poverty, disillusionment and lack of hope. They have the benefit of our taxes to fund their luxurious lifestyles. We, the "freed' People of Ghana, on the other hand, keep wondering when manna is going to drop from Heaven. So, many of us have resorted to believing and waiting for Miracles yet all we see after every change of Government is a mirage, not a Miracle.
When the People of the Gold Coast supported the Independence Struggle, they did not just want to be freed from white colonial rule, they wanted to become self-sufficient. They did not just want a declaration of independence, which would be celebrated annually, but they wanted socio-economic independence, which would allow them to become direct beneficiaries of the economic fruits of our political independence.
The People of the Gold Coast, now Ghana, never bargained to support the call for independence from the White Colonialists only to be hoodwinked and re-colonised by their own kith and kin, the Black Colonialists.
The Black Colonialists are the Ghanaian political Ruling Class of the two main political parties, the NDC and the NPP.
The fact is, when it comes to political hypocrisy, abandonment of National Projects started by previous Governments, causing Financial Loss to the State, misusing our taxes, manipulating the electoral process, neglecting their supporters and foot soldiers after elections, destruction of businesses of political opponents, promising and failing, kickbacks, corruption and family and friends abuse of power, the NDC and NPP are just different sides of the SAME counterfeit coin. The value is the same!
It would have been better and simpler if they just decided to merge to be known and called the New Patriotic Democratic Congress (NPDC). With that, the gross deception that they are two different and separate political parties, offering Ghanaians a democratic choice between different and competing ideologies, would be finally exposed, so that Ghanaians can begin the process of creating a totally new and ALTERNATIVE political platform against both the NDC and NPP.
On the 6th March 1956, exactly one year to the date of Ghana's independence, President Dwight D. Eisenhower, in a speech at the Fourth Annual Republican Women's National Conference, stated that, "If a political party does not have its foundation in the determination to advance a cause that is right and that is moral, then it is not a political party; it is merely a conspiracy to seize power."
It has become evidently clear that the NDC/NPP, do not have their foundations in the determination to advance a cause that is right and moral. Their fundamental focus is to entrench their Party's interest and enrich their families and friends, whilst they watch the rest of the Ghanaian People suffer under their colonised grip.
It may seem like there is no hope at all... It may seem like this NDC/NPP thing can never be stopped. However, there is one fact that remains certain, that "change is constant". For even slave trade was fought and stopped. Even the direct oppression of the White Colonialists was resisted and stopped. Now, the slave trade and White Colonialism, were by far, greater evils to resist and stop, than the PARTISAN and FAMILY and FRIENDS CORRUPTION of the NDC/NPP Black Colonialists.
If our forefathers and mothers could resist and stop such great evils, which seemed impossible to end, then it will be much easier for our present generation to overcome this NDC/NPP thing in our lifetime!
Even the People of the United Kingdom, a first world Sovereign Nation, when they felt colonised by the European Union, fought for their independence. Regardless of the odds and the countless stumbling blocks from those who loved and wanted to keep the status quo, the British People who rejected the status quo, and rose up to resist it for their Independence, won.
We too (those of us who want to), can win against the NDC/NPP Black Colonialists if we dare to.
The Nana Addo Presidency represents the last stage of the 1st Phase of our Independence Struggle, which effectively resulted in our political Independence but has not culminated in our economic Independence. We must, therefore, begin to usher in the process for the Struggle for our 2nd and Total Independence!
As I mentioned earlier, remember that FREEDOM IN POVERTY IS SLAVERY IN FREEDOM.
GHANA! We must prepare for THE PSYCHOLOGICAL REVOLUTION to secure our 2nd and Total Independence from the Black Colonialists masquerading as the leaders of NDC/NPP.
#ThePsychologicalRevolution
Released by: Onyameba Raymond Atta-Kesson