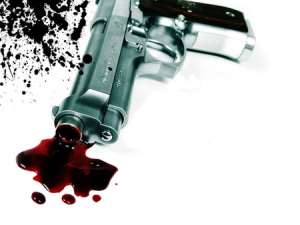 Kumasi, March 14 - Please permit this Writer to be your quiz master for once. Is it true that someone said: "We have had enough of this mad man, kill him? In this age of fake news, it is important for everybody to exercise circumspection when he or she comes across such information. This Writer would, therefore, disregard this falsehood.
This Writer was involved in a phony motor accident at Jema-Nkwanta in the Bono East Region on Monday 9, March 2020, while returning to Kumasi after attending the funeral of his Big Sister, Charlotte Boadi. Immediately this Writer got out of his car a man approached him and told him, "it is your fault. My car was behind the taxi."
He quickly moved away to place a call. After that he came back to repeat what he had told him. The eagerness the man displayed showed clearly that he had vested interest in the outcome of the accident.
One may be wondering why this Writer cited National Security Apparatus as being complicit in the phony accident. The answer is simple, while this Writer was in active service as the Supervising Chief Editor of Ghana News Agency (GNA), he wrote a number articles against them.
The following are some of articles he wrote:
"Is It National Security Or National Bluff" Ghana Web 25 Dec. 2007.
"The Dagbon Regicide: Failure Of State Security Apparatus," - Ghana Web, 2 April, 2011.
In another piece, this Writer wrote, "Bravo President Trump . You are Great", he made reference to the fact that 126 people were killed at the Accra Sports Stadium for destroying 504 plastic chairs. - Modern Ghana 22-06 -2019.
Other articles he has written include: "Asanteman - The Way Forward" - Modern Ghana 25 Feb. 2019.
"Return Of Red Rooster: Nana Addo Stop Your Lies" - Modern Ghana 6 Sept, 2019.
"Open Letter To Yaw Osafo-Maafo" Modern Ghana" -5 Sept. 2018.
This Writer believes that these three articles precipitated the staging of the phony accident. This Writer wants to declare that he writes under inspiration and has openly stated that he is clairvoyant. Just read his articles and notice the way he handles varied topics.
By Boakye-Dankwa Boadi
[email protected]