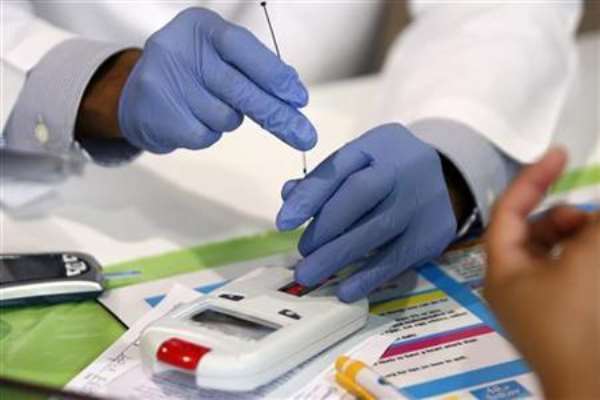 As part of the economic right people have in their country, everybody has the right to work. As the Articles 21(1) of the 1992 Ghana's constitution puts it "Every person has the right to work under satisfactory, safe and healthy conditions, and shall receive equal pay for equal work without distinction of any kind" yet one thing we should also be conscious of is that despite the enjoyment of this right nobody has the right to allow the enjoyment of his right to override those of others.
In this write up, I will be discussing the work of a group of traders who are popularly known as Quackeries, who I call "Health rebels". These are the group of people who carry all forms of medicine from traditional to orthodox, and sell to innocent people on the street without having the necessary license or permits to do so. These people are basically defined as "Health frauds".
Maybe you have not noticed one or more of these people in this business venture. Sit in a public transport in Kaneshie to Cape Coast or from Accra to Kumasi and you will be actively engaged for hours by these traders of herbal and orthodox medicine. These people sell drugs that heals the piles, cancer, stroke, running stomach, waist problems, Sexual health, Penis enlargement, vaginal contraction, and interestingly, HIV. I have no doubt that the ones on Coronavirus and Ebola will soon be out.
I sincerely don't hate these people, but from the critical lens from which I look at the work they do, the questions that fills up my mind anytime I see them are that are these people certified by any State health agency to do this business? Have these people actually passed the requirement outlined by Sections 18 of the Food and Drugs Law, 1992 (PNDCL 305b)? If not, what are some of the measures the Food and Drugs Authority are putting in place to crack down on these people? Are these drugs or herbs healthy enough for human consumption? How well are their prescriptions? What is the Ghana Health Service even doing to ensure that drugs in the licensed pharmaceutical shops are fit for human consumption?
From a personal experience in my early years in the University, a trader of herbal medicine once entered our room to advertise a medicine. After his persuasive speech that almost made me want to buy the whole pack and use for a year, I took one of the products and began to make an inspection on the ingredient that was used for the product. I also looked out for the seal of the Food and Drugs Authority (FDA) on the product, but just as I expected, there were no seal of the FDA on the product. The sections 18 of the Food and Drugs Law, 1992 (PNDCL 305b) states that "No person shall manufacture, prepare, sell, supply, export or import into Ghana any drug, cosmetic, device or chemical substance unless the article has been registered with the Food and Drugs Board established under section 27 (hereafter referred to as "the Board")." So, in the first instance, the drug has failed.
More of these cases occur every day on the streets of Accra, Kumasi, and others. Are we turning a blind eye to this form of trade? Should we allow a group of "health rebels" to continue to take the life of innocent men and women, young and old, boys and girls because they have the right to engage in trade?
According to the findings of the World Health Organization (WHO) on 17th January, 2020 as published by Al-Jazeera, it was revealed that "hundreds of thousands" of people are killed by fake medicine, both Orthodox and Herbal, every year in Africa. Ghana has become the hub for the "elusive importation" of everything including drugs. The news source revealed that the center for these fake medicine importation into Africa include China, India and Nigeria. How can we stay in our country, Ghana and allow a few other corrupt foreigners to kill us slowly? It's good to fight against terrorism, and vigilantism, but in my own perspective, the war against fake medicines and quack "medical practitioners" should be given more attention.
It is about time we got serious in this country Ghana. Let us trace some of the source of the health complicated issues and even death in this country, and we would find a link with some totally unsafe medicines people use. This is not to say that all herbal and orthodox medicines that are sold out there are poisonous, but the argument is how well are those that sell the medicine qualified to do so? How legit are their prescriptions?
With respect to prescription of drugs, countless research has shown of some medication errors that even qualified health care providers cause in each year. Prominent of these researches is the work of Aronson (2009) in his research work titled "Medication errors: what they are, how they happen, and how to avoid them". In his research he refers to a survey that was conducted by the National Patient Safety Agency in the United Kingdom. The research revealed a survey of some 40 000 medication errors in hospitals trusts in England and Wales. Of this, twenty percent were identified with complications.
Similarly, in the USA, it was posited that since 3 Billion prescriptions are dispensed each year, 50 Million would contain errors. If in these developed nations such erroneous prescriptions are recorded annually, and from qualified health care providers, how well can we trust the uneducated or half-baked educated folks who are in the business of selling drugs and herbs to people?
According to the Ghana National Drug Policy (2004), "The Ministry of Health, through the Traditional Medicine Practice Council (TMPC), shall supervise training and register herbal practitioners and regulate their activities to ensure that they conform to the standards set by the TMPC". Sixteen years down the line, to what end has this Policy Statement been fulfilled with respect to the issues being discussed.
The government of Ghana in 2003 introduced the National Health Insurance Scheme (NHIS) to ensure more equitable financing of health care and to improve access to health service in the country. It may be argued that the introduction of the National Health Insurance Scheme (NHIS) has removed barriers that could have otherwise prevented people from having access to proper medications from Health providers; hence there is greater access to quality healthcare. Although the scheme has improved health care in the country, the challenges of the scheme lead health care providers into requesting some monies from patients, most of whom have their own assumption of the scheme to mean totally free.
In an extract from Ashigbe et.al . (2016) research paper on the topic "Challenges of Medicines Management in the Public and Private Sector under Ghana's National Health Insurance Scheme- a Qualitative Study" he records from some NHIS health care providers that "If the price (of drugs) is high, and the person wants the drug, he may pay the difference. We call it top-up". These top-ups which are most often equal to the drug itself deter people from accessing the hospital, hence their access to these traditional herbal medicines which are mostly cheap. There is therefore the need for strict supervision and regulation of all of these herbal medicines in Ghana.
Still talking about medicines, how are pharmaceutical shops regulated? Few years ago, I was infected with something called "Apollo", an inflammation of the eye which causes the eye to redden and itchy. I purchased an eye drop from a well-known pharmacy in my community and applied it to my eye. It was later in the evening when I applied the medication. Few minutes after the application, I realized the itch increased. I felt I was getting blind. Early the following morning, I decided to inspect the medicine, maybe I had misapplied the drug. I shockingly realized that the eye drop had expired. Oh my God! Really? I rushed back to the shop to report and take my money; I wouldn't even take a brand new one.
On this issue, Mr. Isaac Adupong, Greater Accra Regional Chairman of the Pharmaceutical Society of Ghana stated explicitly in 2017 during an orientation workshop organized for newly qualified pharmacists in Accra that selling expired or almost expired drugs is illegal and a criminal transgression. Let the Police launch an "Operation Clean the Counter" tomorrow and we shall see the number of expired drugs that will be pulled out from the shelves of pharmaceutical shops in Ghana.
We have come far as a country, and if we really want to improve the quality of health care provision in the country we need to make a conscious effort to ensure that institutions that are in charge of making this happen really work at making this happen. If even a National Health Insurance Scheme will work to provide health care to people who can afford to pay part of the cost of health care, how about the poor person living in a rejected community, such as Gyaekasa, Kote ye Aboa, Etwe nim Nyansa, and others where health care can be accessed kilometers away or perhaps miles? How about setting up a community task force that will not only inspect sanitation but more so, check out for these health rebels, who do not even have a Standard Seven Certificate to operate?
We cannot claim to be fighting Tramadol and whatever abuse in this country when we have plenty of its traders in the Kaneshie, Makola, Ashiaman and the Kejatia Markets. How about intensifying public education on the risk of self-medication? How about developing a system that makes it possible to verify the authenticity of any drug that is sold in this country? How about introducing a policy of one family one doctor in the country? Ghanaians deserve better.
The respective authorities should work hard to make life better for the people who gave them the authority, just as they do for their own children and family. Let's come together to work and make the world a better place for ourselves, our fellow human beings, and generations to come. Let's work to eliminate quack "street doctors" from our markets and communities. I humbly submit.
By: Michael Ofori