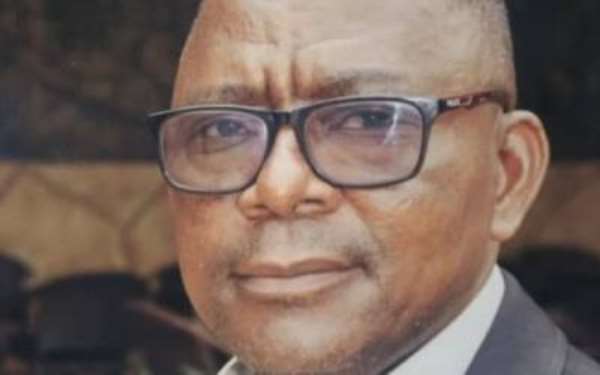 Dr. Solomon Keelson (TUTAG President)
The leadership of the Technical University Teachers Association of Ghana (TUTAG), has backtracked on its decision to continue the nationwide industrial action declared on January 6, 2020 in protest of government's failure to honour payment of salaries and allowances in accordance with National Labour Commission's (NLC) ruling of October 28, 2019 that ended a 3-week strike by the lecturers.
In a press statement, the President of the association, Dr. Solomon Keelson, said, even though TUTAG is disappointed in the NLC's decison to secure a court order to impose an injunction against the lecturers' industrial action, the association's response to finally call off the strike stem from good faith and respect for rule of law in the hope that government upholds the January 8 ruling by the NLC.
According to Dr. Keelson, TUTAG will monitor payments to ensure that government honours its part of the agreement in line with all stipulated arrangements in both the October 28, 2019 and January 8, 2020 rulings to ensure that all technical university lecturers across the country receive their salaries and allowances by the end of February 2020.
Below is the full statement:
Following Govemment's refusal to comply with the National Labour Commission (NLC) ruling on the 28" of October 2019, TUTAG declared an indefinite strike on the Monday 6" of January, 2020, after two reminders to the NLC of government's failure to honour their part of the 28th October 2019 ruling, to demonstrate our disappointment of Government's action.
In response to TUTAG's strike, NLC invited us to a meeting at the commission on the 14" of January 2020 at 10.00 am, which was widely communicated to our rank and file to prepare for that meeting. Interestingly, on Thursday 9" January 2020, TUTAG received another letter (this time an order) indicating that the meting has been rescheduled forward to Friday 10 January 2020, at 9.00 am at the oftices of the commission.This was very diticult for TUTAG to honour, considering the fact that it was almost impossible for its members from WA, Bolgatanga, Tamale, Sunyani, and even Kumasi to arrive at the commission at the said time.
In view of this difficulty, TUTAG asked its lawyers to attend the meting and seek for leave to enable TUTAG to organize its members and appear on the earlier date which was Tuesday 14h January 2020. Sadly though, the commission refused TUTAG's request and went ahead with its ruling without giving TUTAG a hearing.
NLC's ruling dated 8 January 2020 was as follows:
1. That six (6) out of the eight (8) Technical Universities who submitted their data to the National Council for Tertiary Education (NCTE) will be paid their salaries together with the allowances on 29" January 2020.
2. That the two (2) Technical Universities (Sunyani and Tamale) who are yet to submit their data should do so latest by 17 January 2020 to enable the Government pay their salaries and allowances at the end of February 2020.
3. The commissions also directs that with this intervention, TUTAG shall call off the strike with immediate effect and retum to work.
4. The parties are strongly advised to continue negotiation on the outstanding issues in good faith.
While TUTAG, as per its constitution was organising to have a congress to consider NLC's ruling, the commission went to court to seek an injunction on the strike.
In view of the above, TUTAG has resolved to do the following:
a) That we are calling off the strike action immediately to show our respect to rule of law and to institutions of state who enforce law and order.
b) That as per the NLC ruling, we shall monitor to ensure that the employer abides by the terms of both the 28th October 2019 and 8 January 2020 rulings
c) That we will continue to press home our legitimate demands to ensure that Ministry of Education (MoE), NCTE, Fair Wages and Salaries Commission (FWSC), resolve the outstanding issues such as book and research allowance arrears, non-basic salary allowance for public university lecturers with effective date of January 2020, and other outstanding issues of the audit report.
d) We are calling off the strike based on the understanding that payment of allowances shall not fall short of the existing rates paid to other public universities.
e) That TUTAG's decision to call off the strike is a demonstration of good faith which must be reciprocated by all stakeholders; even though TUTAG is disappointed in how NLC refused to go to court to enforce their 28 October 2019 ruling against government but found it expedient to go to court for enforcement against TUTAG on its 8 January 2020 ruling.
We wish to thank the media for their coverage and the general public for their understanding and support for our course.
Finally, we wish to thank all our members, sister unions and all our students across the country for their steadfastness, diligence, support and patience over the period.