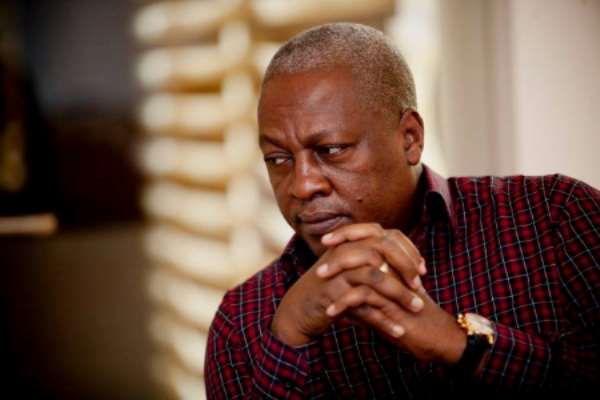 Former President John Dramani Mahama
It is with no doubt that John Mahama and his NDC hate everything good about education and teachers. What wrong have teachers in Ghana done to the NDC?
On 21st September 2016, Daily Graphic reported that from the 2016/2017 academic year, all newly recruited teachers will have to be licensed before they can teach by writing a teacher licensure examination. Was John Mahama not the President of Ghana in 2016? Was the NDC not the party in government? What has changed about the policy to want this unnecessary threat of cancellation?
I expected John Mahama to rather attack Akufo-Addo for not starting the teacher licensure in 2017 instead of 2018. Or better still, praise Akufo-Addo for his commitment to continue the policy introduced by you, John Mahama. But no, you go about threatening to cancel the teacher licensure examination. Why can't John Mahama be bold enough to tell Ghanaians it was his administration that introduced the policy and why he thinks it is a bad policy instead of behaving as if this policy is new to him, Akufo-Addo just conjured this policy from heaven in 2019.
Why does Mahama want to destroy a fantastic policy that is targeted at improving quality and professionalism in the teaching profession? Why is John Mahama not interested in canceling the professional exams for Doctors, Engineers, Accountants, Lawyers, Architects, etc but only that of teachers? Mr Mahama, do you and your NDC hate teachers that much?
Under John Mahama as Vice President and President, Four-Year SHS was cancelled, tax exemptions for teachers' car scheme cancelled, allowances for teacher trainees cancelled, allowances for nursing trainees cancelled. Why is the NDC interested in cancelling everything that benefits teachers? I am happy how the teacher Unions have been told to come out to express their support for the policy.
Please, Mr Mahama, we are tired of today I will review this tomorrow I will cancel that. Don't you have any originality of thought and ideas? Indeed the alternative is empty and scary.
BY James McKeown
Helsinki, Finland