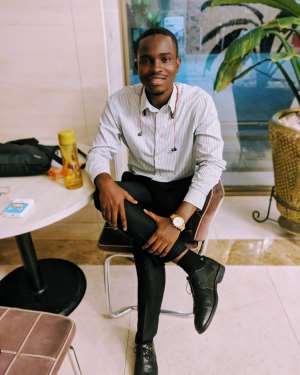 There are times people become bitter when they see their friends doing something notable. Their only reason mostly is that their friends have exceeded their expectations. It makes them bitter.
In context, these people are the ones doing nothing and expect others to do the same.
Flipping to another page, some are very influential, yet their hands and heart have been paralyzed with wickedness. They stand with the strong belief that others must suffer to make it by themselves. Surprisingly, these people are either our close friends or family members. Once you start receiving a standing ovation for your good work, they stop clapping for you. They are embroiled in hatred and jealousy.
But we have a solution to all this menace. And the change can start from you. I just want to echo this into your heart; we can win together. When you help or wish people to succeed it will never limit yours. The world is a big place with a lot of rooms for each of us. The reason why people who don't wish others well don't make it in life is simply that they attract exactly what they think.
We can all make it in life. We can all succeed together. Helping others doesn't mean they will take your place; it only shows our paths are different and we will succeed differently.
Help your friends and support their business and vision. Buy their products and give them the zeal to move on.
Remember the sky is big enough for all birds to fly without touching each other.
And the sea has a lot of fishes that swim without touching themselves.
Be kind. It is well Author: Tsifodze Ernest