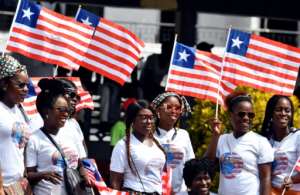 Recent video documentary parading on the internet precisely on YouTube depicting the 10 developing Nations within the West African region in transforming their natural and human resources development into a worth wise ventures positively impacting their Nations inclusive of every determining factors despite the World economic meltdown of which Liberia is yet to meet up to these criteria's .
According to the research works on theses ten Western African countries, including Ivory Coast, Senegal, Cape Verde,Nigeria,Ghana,Gambia,Mauritanian,Guinea Bissau, Togo and Benin that made it to the top ten has within the last five years improved on their human resource development, tourism industries, healthcare capacities, technical and vocational education and most importantly their life expectancy .
Moreover, their democracies have grown maturely beyond expectations despite their differences in politicking yet they show reality peace within their governance systems.
Liberia, a nation blessed with tons of mineral resources, beautiful tourism sites around her costal belts and most parts of its hinter land and population that some sixty percent's are young people vibrant enough to take over the technical and vocational development provided the leadership developmental goals are inclusive of this cardinal aspect.
What are more surprising, Cape Verde and Senegal that don't have natural resources rather depend on marine life and tourism were mentioned especially Cape Verde that only export fishes and tourism attraction has so much developed and the life expectancy in 75 years above the rest of the nine Countries!
What went wrong, since Liberia returns to civility after her senseless fourteen plus years of madness that left victims rather than despite donors funding in the billions that came to help restore sanity in all spheres of her existence?
Leaderships in the pass deliberately refused to see this Nation ((Liberia) moving parallels with her neighboring Countries whose put their nations first above every other interest after their colonial powers turn over administrative control to these indigenous that today see massive infurstratural and human resource development in these Countries!
After sitting in opposition for years as a government in waiting and seeing the misrule by their predecessors and assuming governance in capitalizing on these misrules and redirecting those priorities areas that term to bring on course the Nation to gaining admiration and living up to expectations to our global donors partners!
I was opportune to travel to many parts of Liberia especially in those tourist attraction areas from Cape Mount, Cape Montserrado, Sinoe, Grand Kru, Maryland, Bong Counties and the rest. I was shocked to know that Liberia laid on multi billions dollars untouched wealth's that has do with sea shores for sieving ,historical islands and natural wonders to attract multi billions companies to Liberia for possible investments!
Again, I am yet to get the fact concerning UNESCO removing the providence island as one of its historical landmark in Liberia due to the construction of the Gabriel Turker bridge! Whatever, if this is true or not the fact remained that this island is historical in the annual of Liberian history and this place must and should be preserved for unborn generations due to its historicity!
From all indications, the providence island weather the UNESCO said this or not the Liberian authority must do all within her reach to give this place a facelift because this is where I learned about the settlers and the tribal chiefs interacted under the famous carton tree in bringing sanity amongst them!
This providence island alone could have served as a revenue generation basket for the city of Monrovia under the Monrovia City Corporation (MCC) alongside the bureau of Tourism at the Ministry of Information especially for those Americans are tracing their roots to Western Africa!
As I write, the Republic of Ghana is benefitting immensely in the millions by African –American from the Elmina castle in Cape Coast where our ore fathers and mothers were kept for export and sexually molested by their slave masters!
My information is that Danish Groover an astute American actor alongside hundreds of America celebrities came over to Ghana lately spending hundreds of millions of dollars on tourism alone by visiting the Kwame Nkrumah museum, Elmina castle etc.
Ghanaian has stolen the show from Liberia who played a major role in the trans-Atlantic slave trade which also today Liberians can vividly show an entire community on the Tubman Boulevard called Congo Town. This community came into being when the trade was abolished by the then super power and these slaves en-route to their buyers has to be off loaded at this point in Liberia and they were compared to create this community!
Liberia and Liberians must wake up to the realization that with her current age 172 years and can't show must tangibles in term of her growth and infrastructural developments should allow technocrats to handle areas that term to bring revenues generation especially in the tourism sectors and human resource development for the better good of this noble!
Liberia's neighbors has taken over the tourism section in Western Africa due to what I think the Nation has been involved with by often placing the wrong personnel to head this lucrative revenue generating areas which as the gateway to meeting these benchmark alluded to by the researchers who came up with this video documentary!
The author of this article is Joe Noutoua Wandah,a Liberian Broadcast Journalist, Columnist, Writer and can be reach at Email: [email protected] Mobile: +231776590725/+231886224134