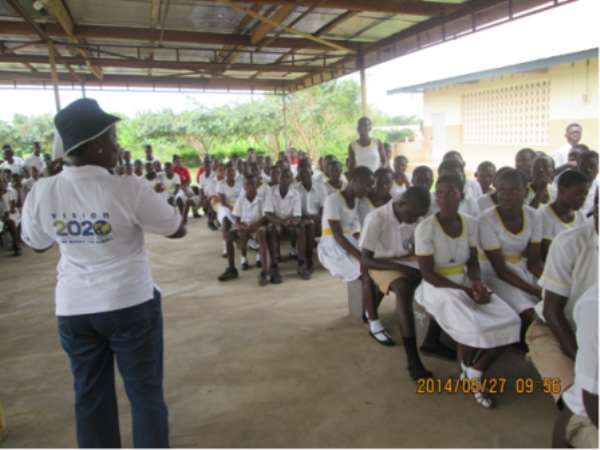 Has the dust settled? Has the debate ended? It seem so! The week long brouhaha about the supposed introduction of the Comprehensive Sexuality Education (CSE) into the basic school curriculum has received a massive resistance by most Ghanaians including the clergy.
The Minister of Education, Hon. Matthew Opoku Prempeh, in a press conference held on Tuesday 1st October, 2019, made it clear that the CSE was currently not included in the curriculum to be taught in Basic Schools. This was a well thought through, calculated and strategic retreat by the Minister who explicitly and unequivocally stated that there was no element of CSE in the new curriculum.
By clearing the air, the Minister has, however, exposed his egregious ignorance about certain issues in the new curriculum. In an interview with host of Asempa FM's 'Ekosii sen', Philip Osei Bonsu on Tuesday 1st October, 2019, the host wanted to find out why the CSE has featured in the 376 paged Resource Pack for teachers.
In the 376 paged teachers' Resource Pack which the Ministry of Education and the GES admonished teachers to use amidst shortages of curriculum documents and absence of textbooks, it is explicitly stated that the CSE is one of the contemporary issues to be addressed by the new National Pre-Tertiary Curriculum Framework (Teacher Resource Pack Primary 1-6, page 11). It was therefore, surprising to hear the best performing minister describe the 376 paged Teacher Resource Pack as "fake and not approved by NaCCA", the very document teachers were instructed to use while waiting for textbooks.
According to the Minister of Education, "there is no 376 paged Teacher Resource Pack and that the resource pack given to teachers are individual subject based documents but not a single document of that volume". He thereafter, declined answering any question based on the resource pack, another subtle attempt to evade questions on the fact that CSE was still lingering in the curriculum. Teachers and other educational practitioners are the judges of the genuineness or otherwise of the Resource Pack.
The Comprehensive Sexuality Education which is still in the Teacher Resource Pack may stem from the fact that either NaCCA may have forgotten to erase the CSE portion from the Resource Pack after its rejection from the curriculum or it was a subtle attempt to deliberately keep it in there to cleverly introduce it later. In seeking clarification for the latter, when Hon. Matthew Opoku Prempeh was asked by the host, Osei Bonsu to assure Ghanaians that the CSE would never be introduced into the Ghanaian curriculum, the response was that, "Your call is on hold, kindly wait to reconnect or hang up and call back later".
Amazing! Isn't it?