Coup allegation: Retd colonel red flags seeming apathy in state institutions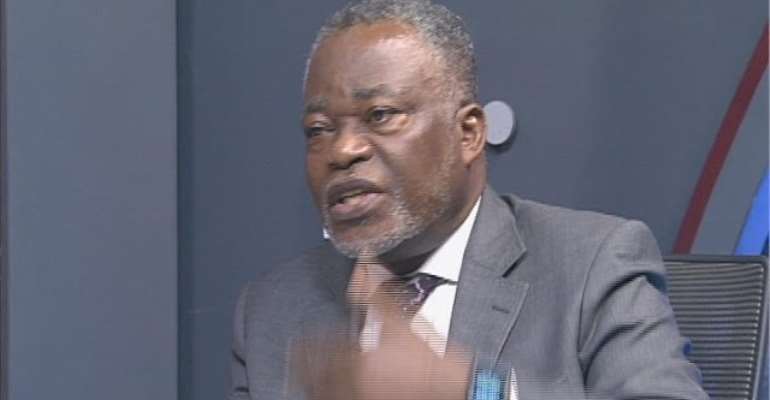 Colonel Festus Aboagye (retd) has cautioned government to be more concerned about a possible loss of confidence by the public in the democratic process in the wake of a foiled coup allegation.
The respected author and conflict analyst on Saturday urged government not to focus on trying to prove that the four coup plot suspects were really plotting to overthrow the government.
Col. Aboagye (retd) also said beyond trying to convince the public that weapons allegedly retrieved from the suspects – currently one military officer and three civilians – were capable of staging a successful coup, government should be worried that there is a desire to subvert the state.
"What we are confronted with as a nation is quite serious. Whether you lived through and experienced the episodes of coup or not you have to be extremely concerned and worried…I am extremely concerned that after decades of having gone through all of this, probably two decades, of an environment where we jaw-jaw, there is even talk of a prospect of a coup.
"The significance of anybody being dissatisfied with the way and manner in which the affairs of the state are being run, to the extent that they have lost hope, confidence in the democratic institutions and therefore decide that they are going to use other [means] is what we need to be concerned about," he said.
He made the comments on Newsfile , a current affairs programme on Joy FM/MultiTV.
'Coup plot'
A senior military officer, Colonel Samuel Kojo Gameli and a civilian employee of the Ghana Armed Forces, Gershon Akpa, were charged on Friday, September 27, for their role in what government says is an "elaborate plot targeted at the Presidency."
This brings the number of persons that the government has revealed to be part of the plot to four.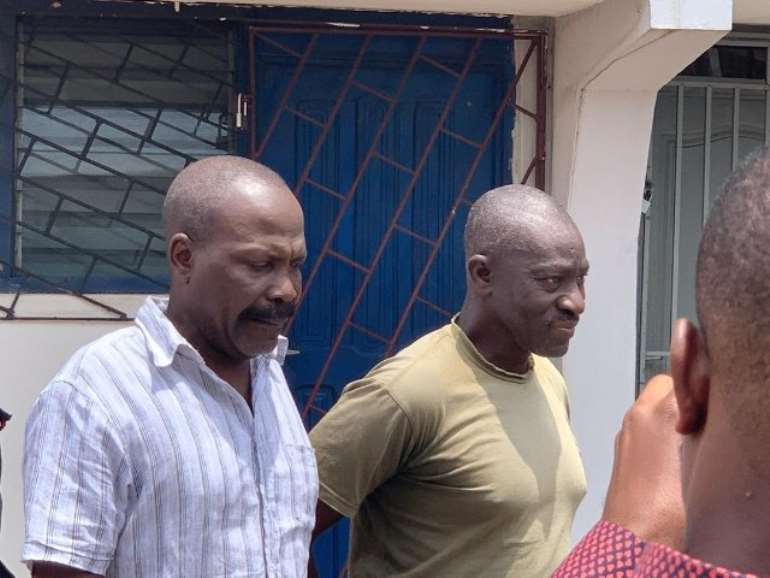 Photo: Colonel Samuel Kojo Gameli (L) and Gershon Akpa
State Prosecutors on Tuesday pressed similar charges against Dr Frederick Yao Mac-Palm, Dornyah "Ezor" Kafui (a local weapon manufacturer) and Bright Allan Debrah Ofosu (aka BB or ADC) (freight manager).
State Prosecutor ASP Sylvester Asare on Friday informed the Kaneshie District Court that the soldier and the civilian charged in connection with the coup plot are members of 'Take Action Ghana', a group led by Dr Mac-Palm.
He said they intended to engage in a series of demonstrations geared at toppling the government.
He revealed that they have since secured the services of one other person already in custody, to produce explosives and guns for the operation at the Citadel Hospital.
Payments amounting to GH¢2,300 for each pistol according to prosecution, were made while GH¢400 for each explosive has since been paid for some explosives.
ASP Asare asked the court to remand them into the custody of the Bureau of National Investigation (BNI) because investigations were still ongoing.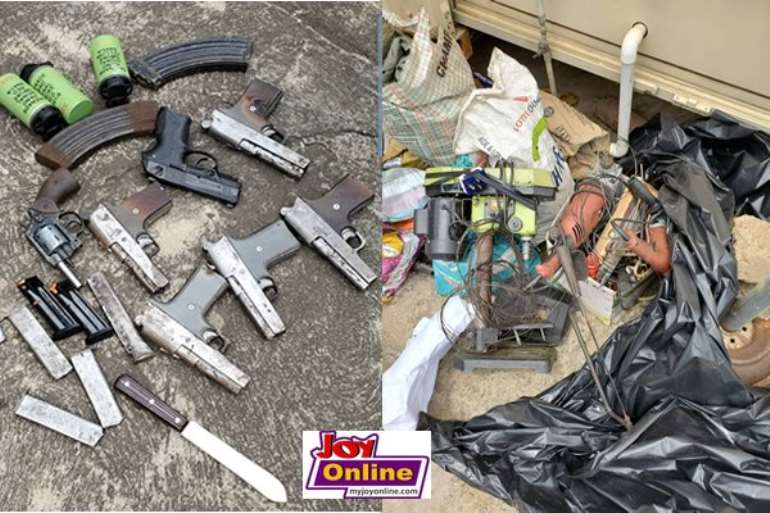 Photo: Some of the cache of weapons government said state security agencies retrieved at the Citadel Hospital
This was granted by Magistrate, Rosemond Dodua Agyiri, who also adjourned the case to October 9.
Hands tied
Col. Festus Aboagye admitted, however, that government was in a real dilemma about how much information it can divulge to the public in its attempt to keep citizens up to date.
He noted that the government is constrained as to how much information it can put out in the preliminary stages without compromising the court process.
Watch the video below for the views of the other panellists on the show.
Story by Ghana | Myjoyonline.com | George Nyavor | [email protected]