An Intern's Kind Of Story: The Great Asasco, At Last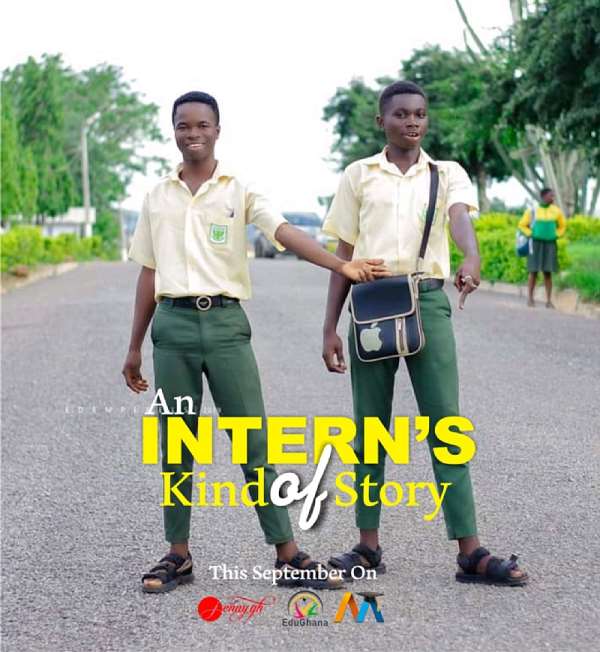 Choice involves judging the advantages of multiple options and selecting one. And we all cherish the freedom to make choices and I think the best part of having choices is that you can still have other choices for the choices you make. Now tell me, how is that not the best part.
After my Junior High School education, Ofori Panyin Senior High School and St. Martins Senior High School were my darling schools. It was either Opass or Smarts, but unfortunately, both didn't work out for me. So like I said, every choice has a choice and Asamankese Senior High School became my target and I did everything to make it my last stop but due to reasons beyond my control, Asamankese Senior High School didn't happen either.
Asamankese Senior High School is one of the oldest schools in the region and is known for teaching languages and produces the best business students in the region. The school is located in Asamankese, a town in the south of Ghana, the capital of West Akim Municipal District in the Eastern Region.
So when I had the chance to make the choice of where I would have my internship, I decided to go back to the Senior High Schools I missed on, and this time, Asasco was my first choice, in a town I had both my Junior and Senior high school education, cute huh! I was accepted because I think this time I've grown smarter than I was after Junior High School where I scored some grades I'm not so proud of, yes, trust me, I wasn't that smart back in the Junior High School. I was smart in other ways but not with schooling.
On the 24th of September, I reported to Asamankese Senior High School as a student intern. My hopes were not up because I prefer to be surprised than disappointed. Charlie, I have seen a lot in this life already. Even though the reception I received was unruffled, things were moving slowly, my soul want to rush please, it had nothing to do with Jym.
Thank goodness, I was not the only intern who reported that very day and that in a way eased things up for me. At 9:30 in the morning, we were called to an emergency staff meeting. Already, we were being treated as staff members, hwww! At the meeting, about 26 interns were introduced and to my consternation, we were all from the University of Education, Winneba, Kumasi and Mampong Campuses. So by 10 in the morning, we were already introduced to our fellow staff members as intern staff of the great school.
The environment was already warming up to us, the way we were received and treated from the beginning to me was special. Respect that morning was reciprocal, I knew a couple of teachers who were teaching at Asasco during my Senior High School years at St. Thomas Senior High School but upon that they received and respected us as fellow staff members. To say the truth, the work itself is yet to start but I was at that moment glad I decided to go for Asamankese Senior High School.
The rest of the day was tranquil and empty, and I spent all that at the computer lab; trying to picture what was ahead and praying everything runs smoothly and that after my three months in Asasco, I'll leave with the better version of myself than I came with.
So keep your eyes here if you are interested in my experience as an intern. Maybe at the end of this training, we'll all end up learning something or maybe not. Maybe Jesus is coming tomorrow and all these would be over even before it started, but all the same, as long as we have life which we pray for, share this experience with me. I mean you should read it after I experienced it.
We meet again, same place, Until then, cha-chaw!