6 Important Reasons Why We Should Learn Computer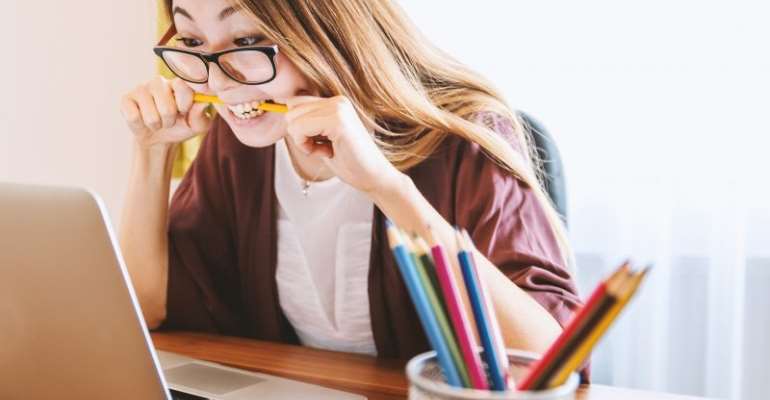 Undeniably, computer technology has grown exponentially over the years. However, not everyone can operate a computer, especially those born in the 1960s, when computers were not widely used. In order to have the skills of operating a computer, they must study computers, one of them by training in a computer course.
Today, computer courses are easy to find because almost every city has them. However, studying computers does not have to go through a computer course. There are many people who have mastered the computer by studying it at least. Moreover, many handbooks operate on computers that are sold free in bookstores, so learning the computer is much easier.
What, exactly, is it that drives people to study computers? Perhaps, these are some of the reasons.
Computers are the Capital to Get Jobs
Ever seen a job vacancy announcement? Almost all companies are demanding that their employees be able to operate computers. Usually, they provide minimum requirements for mastering Microsoft Office Word and Excel programs. If we had mastered computer science, it would have been easy to do so.
While it may not be possible to pass an employee test, the skills can still be used, one of which is to start an online clothing store business. We just need to connect the computer to the internet. Through the internet, promotions are easier and customers get more.
Computers Make It Easy for Us to Perform Tasks
Nowadays, teachers or lecturers often provide assignments that need to be done on a computer. Well, if we could operate the computer, it would be easier to do the work. We don't have to come to a computer rental or ask someone else to type it. Similarly, when an employee gets a job from their office, using a computer, their job is done quickly.
Computers Can Save Paper Use
One of the functions of a computer is to store data. Important data, such as articles, office assignments, reference questions, e – books, and more, can be stored on your computer. That data will not be lost as long as the computer's hard drive is still functioning properly. That way, we can save paper.
If you want your data to be safer, save it in an email or Google Drive that we can access through the internet.
Computers Make Us More Creative and Innovative
Ever seen a 3-year-old drawing a cartoon on a computer? That's one of the proofs that computers can make us more innovative. We will discover new things as we work across various applications on our computer. We can also do a lot of creativity, like editing photos, designing dresses, making invitation cards, and so on.
Computers Facilitate Remote Communication
In the past, long-distance communication only used mail. We have to wait for days to get the news by mail. Now, with the advent of computer technology, news remotely can be received in seconds. In fact, we can communicate while looking at pictures of our speakers. Examples of computer applications that provide such facilities are Skype, Yahoo! Messenger, Webcams, and more.
Computers are the Window of the World
The old saying goes, books are the window of the world. But, it seems, as the saying goes, computers are the windows of the world. Through computers, we can get information across cities, provinces, countries, and even across the continent. Whatever our question, the answer can be found on an Internet-connected computer. In addition, we can easily download books, articles, and songs.
Here are some reasons why we should study computers. Adolescents are not a barrier to learning. It's better to be late than not know at all.