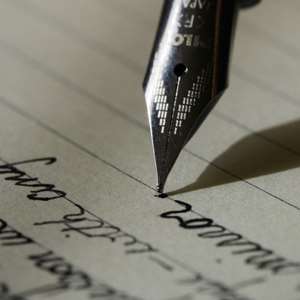 Political nerves are out showing and stretching on the verge of tearing as the aspirants of the NDC battle it out in the Anlo constituency primaries. It is a must-watch contest because over the years incumbency played a major role, but this is not the case this time. Prayers are made, libations offered, resting spirits and gods of our land are invoked and called to witness and if possible influence the contest. "Afa mats" are spread with the divining tools, beads, pebbles, seeds and bones decorating them in readiness to foretell the fate of the aspirants. Diviners who could foretell accurately the number of seeds in a watermelon before it is cut are tipped heavily to action to predict the winner, but it is really difficult.
Can something change this time? Yes, that is if we make it our responsibility to help elect the best candidate based on merit to represent us. It is an open secret that when it comes to the election of the MP for the Anlo constituency, the main race is at the primaries of the NDC. Many wish it will change this time as we vote for personalities and their personal achievements from any political party. Our brothers and sisters in NPP, please stop the selfishness and focus on the ball. The eyes of indigenes are opened and they are watching. The battle for the soul of Anlo Constituency is beyond the interest of individuals or group of individuals. We need someone who we can trust the destiny of our constituency into his/her hands in parliament. We are tired of back-benching, unfathomable excuses and the inability for us to be heard on national platforms.
Good people of the great Anlo Constituency, let us wake up and look at the credentials and practical achievements of the aspirants in the NDC primaries. Look among them, from Madam Sedinam Tamakloe Attionu, Dr. Collins Ahorlu, Mr. E. K. Bright Demordzi, Mr. Richard Kwame Sefe, Mr. Joseph Agbeko Kpogoh and Mr. Wonder Victor Kutor, and scrutinize them by their personal achievements before we dare hand over our interest to them. Anlos are known to be very critical people in every endeavour, so we need to trigger that part of us in this battle also for the soul of the Anlo Constituency. We need someone who will represent us in all ways not only to enrich his or her CV and probably use the title to amass wealth. Let us match their personal achievements with the needs of our constituency.
Fertilizers are at play, money at play, bags of rice at play, whilst only minority of the delegates are critically looking at the credentials of the people contesting. Anlos are very intelligent and very critical, but these qualities can be seen in only few of the delegates who are just drops in the pool of political wine. We hold them in high esteem because no amount of money can buy their conscience. Sadly, they can't do much to influence the majority of the delegates who though can survive without the Ghs5, Ghs10, through to Ghs50 are forced to be soaked into the spirit of political loyalty by virtue of gifts. And this is our plight over the years in the Anlo Constituency.
Religion, which is largely based on morality is inseparable from politics though there is no morality in politics. So it is with the politics in the Anlo Constituency as well. From traditional "spiritualist" to Christian "spiritualist" through to Muslim "spiritualist". It is during times like this that some delegates do not eat some kinds of foodstuffs because the spirits and gods that are out of their cages and hovering around like confused masquerades can only work on those who eat certain foodstuffs. Cat-eating gods are noted to be very powerful and all those who have ever eaten cat meat before and have to vote also have their battle lines drawn. They are on a vomiting mission because they have to vomit all the cat meat that they have eaten otherwise they will end up voting for their opponents.
Is it just self-centeredness and opportunity to encourage indolence that these aspirants seek? Great delegates, the battle for the soul of the Anlo Constituency is in your hands and the destiny of our people still hanging in the balance. We are not interested in whatever promises these people give because at the end they will argue that we send them to parliament to make laws and n-p. We need these individuals to tell us exactly what they intend to do about the falling standard of education in our constituency. Some of you delegates live in your own houses and have money to cater for yourselves and families and you don't need fertilizers or money or bags of rice from any aspirant to survive. Reason you have to vote for the right person for the betterment of our education. When our education is well catered for, it will have positive impact on our local economy. Citizens from nearby countries like Togo and beyond will come into our schools as it used to be in the early 90s.
Aspirants, tell us about our education and let us know the plans you have towards the efforts of some traditional rulers to help salvage our educational past glories. Few of our Chiefs are doing well, though the majority can do better than only appearing at the durbar ground during Hogbetsotso festival leaving the battle for the soul of Anlo in general on the shoulders of some few Chiefs. We can feel the frustrations in the air and with little push we can make history. We can develop in our own way and that way is through improving our education and making our schools great and this must be a collective effort. And we need an MP who will devote his time and resources to that course. Because when our young ones are able to perform well in their BECE and WASSCE, with little help from their parents they can struggle to the top as we know that Anlos don't help their young ones.
What are our people who live outside the constituency and have the opportunity to make it to the top in all spheres of life doing? Most of them have become Social Media Celebrities (SMCs) doing practically nothing on the ground. The fight for the soul of Anlo Constituency in particular and Anlo in general goes beyond being Social Media Celebrities (SMCs). It is a big shame for them to be making noise on Social Media and not coming to the ground to fight for the right things to be done and right people to represent us. We have failed our people and if we don't start participating actively now, posterity will bury us in clay graves for disappointing them. We need to regain our glories and our name and pride hoisting again in Ghana. And that cannot only be done on whatsapp group pages but right on the ground. All hands must be on deck to push our constituency and the whole of Anlo forward by re-writing our educational history and ride on that to the development that we all yearn for.
Long live the Anlo Constituency, long live the Anlo land, long live Volta and long live Ghana.
By Charles Atsyatsya (Aworl-worl)
Member: Anlo Youth Council and Banini Family Royal Youth
Email: [email protected]